Fly Healthy Frequently Asked Questions
Can I wear a mask to the TSA checkpoint?
Yes, travelers must wear a mask throughout their travel journey. Travelers may be asked to adjust their mask for identity verification or remove it briefly if it alarms the security screening equipment.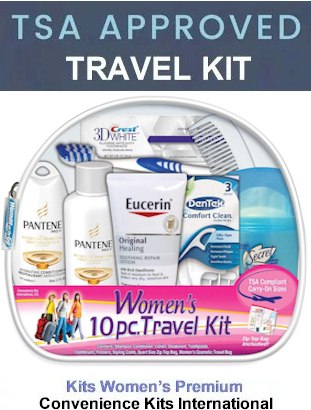 Do I need to remove electronics from my carry-on bags?
Yes, you should plan to remove personal electronic devices larger than a cell phone from your carry-on bag and put them in a separate bin with nothing placed on or under them for security screening. (This does not apply to TSA PreCheck™ passengers.) Some airports are using new Computed Tomography (CT) technology that allows you to keep electronics in your carry-on luggage. Passengers will be advised on the use of CT scanners at the checkpoint and of any alternate procedures.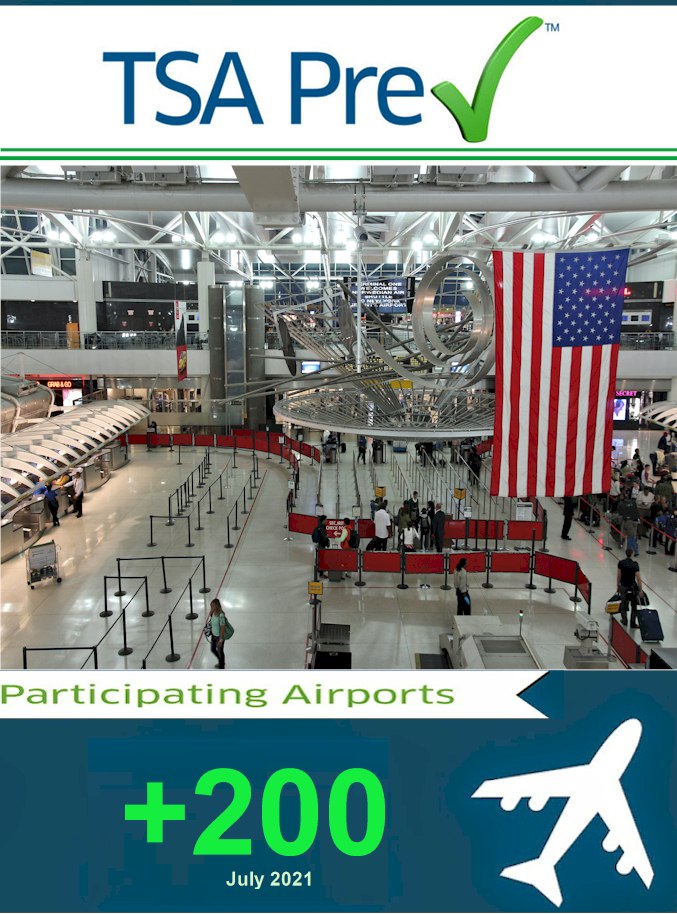 Can I bring my own filled water bottle through the TSA checkpoint?
No, you are not permitted to bring your own filled water bottle that exceeds 3.4 ounces through the checkpoint. Many airports now offer touchless refilling stations past security that enable travelers to fill empty bottles and containers they bring from home. Consult the directory or ask a local official for locations in your departure airport.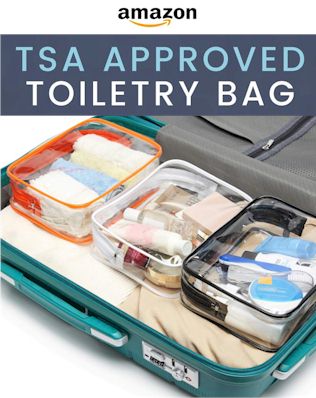 What precautions are being taken to reduce possible contamination?
TSA officers are changing their gloves after each bag check and conducting enhanced sanitation of baggage screening areas.
Can I request that TSA officers use new gloves during my screening?
Yes. TSA officers are required to wear nitrile gloves when conducting screening duties and to change them following each pat-down and upon passenger request.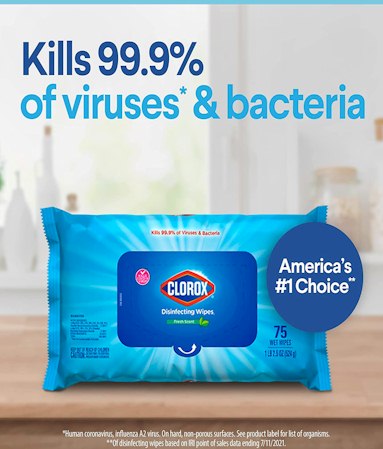 Can TSA still open and go through my checked luggage?
Yes, TSA may inspect your checked baggage during the screening process. If your property is physically inspected, TSA will place a notice of baggage inspection inside your bag. To reduce the likelihood of contamination,
What happens if a passenger causes an inflight disruption or distraction for the crew?
The federal law provides for criminal fines and imprisonment of passengers who interfere with the performance of a crewmember's duties by assaulting or intimidating that crewmember. U.S. airlines have policies about wearing face coverings in the airplane cabin. Please be sure to check with your airline prior to flight for further guidance
What is the status of REAL ID enforcement in light of COVID-19?
The Department of Homeland Security has extended the deadline for REAL ID enforcement to October 1, 2021. Visit the REAL ID website for more information.
What happens if a passenger does not comply with an airline's mask policies?
While the failure to wear a face covering is not itself a federal violation, federal law prohibits physically assaulting or threatening to physically assault aircraft crew or anyone else on a civil aircraft. Passengers are subject to civil penalties for such misconduct, which can threaten the safety of the flight by disrupting or distracting cabin crew from their safety duties.
My driver's license has expired and I haven't been able to renew it during the pandemic. Will I still be able to fly?
Yes. If your driver's license or state-issued ID expired on or after March 1, 2020, and you are unable to renew, you may still use it as acceptable identification at the checkpoint. TSA will accept expired driver's licenses or state-issued IDs for a year after expiration.
What happens if there is a sick passenger on an international or domestic flight?
Under current federal regulations, pilots must report all onboard illnesses and deaths to CDC before arriving to a U.S. destination. According to CDC illness response protocols, if a sick traveler has a serious contagious disease during air travel, CDC works with local and state health departments and international public health agencies to contact exposed passengers and crew.
Be sure to give the airline your current contact information when booking your ticket so you can be notified if you are exposed to a sick traveler on a flight.
For more information, see the CDC web page Protecting Travelers' Health from Airport to Community: Investigating Contagious Diseases on Flights.
Can flying on an airplane increase my risk of getting COVID-19? 
Most airlines and airports are enhancing their cleaning and passenger health protection protocols due to COVID-19, but air travel requires spending time in security lines and airport terminals, which can bring you in close contact with other people and frequently touched surfaces. This may increase your risk for exposure to the virus that causes COVID-19.
Most viruses and other germs do not spread easily on flights because of how air circulates and is filtered on airplanes (the air in an airplane cabin is fully renewed every 2-3 minutes, which is more frequent than most other locations in which people spend time). However, social distancing is difficult on flights, and you may have to sit near others, sometimes for hours.
This makes the wearing of a face mask an important additional measure against exposing yourself or others to COVID-19.   It is important to follow basic guidance on wearing a face mask and frequently washing your hands or using hand sanitizer with at least 60% alcohol. For more information see CDC's Travel During the COVID-19 Pandemic.
*All information developed in accordance with CDC guidelines. 
Last updated: Tuesday, April 27, 2021