Firearms Discovered at TSA checkpoints in 2019
Before we jump straight into the numbers, let's take a look back at 2019! We started the year off with an extended government shutdown, during which TSA officers showed up to work even though they knew they weren't being paid. It was inspiring to see communities across the country coming together to support federal employees.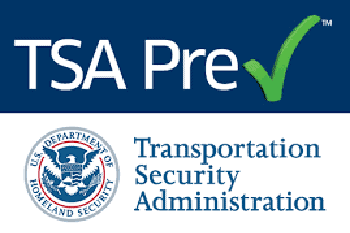 TSA saw the highest volumes of passengers ever during the spring break travel period of 2019. May 24 became our busiest day on record with 2,792,525 passengers and crew members screened. That record was swiftly broken on July 7 when we saw the busiest Fourth of July holiday weekend. That record was again broken on December 1 when TSA screened 2,870,764 passengers and crew members!
And if you haven't heard, our Instagram account now has one million followers.
We welcomed 19 new airlines to TSA Pre✓® during 2019, and established and hosted the first-ever meeting of the Surface Transportation Security Advisory Committee.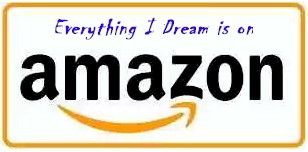 2020 is shaping up to be a challenging year for TSA with REAL ID enforcement starting on October 1, 2020. If you don't have a REAL ID or other acceptable identification you won't be able to fly, so please go get your documents together and head to the DMV!
And now for what everyone has been waiting for: 4,432 firearms were found at airport security checkpoints in 2019. Unfortunately, that is a record high that averages to 85.2 firearms per week OR 12.1 firearms per day. That's a 5% increase in firearm discoveries compared to 2018's total of 4,239.
Here are some more stats:
3,863 of the firearms we found were loaded.

1,507 of the firearms discovered had a round chambered.

Firearms were located at 278 of the 440 federalized airports.

Another record-setting year for the most firearms discovered in a month – 34 firearms were discovered in May at Hartsfield-Jackson Atlanta International Airport.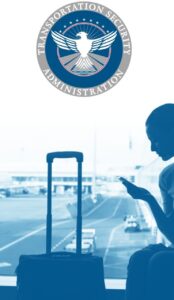 The top 10 airports for the most firearm discoveries in 2019:
Hartsfield-Jackson Atlanta International Airport (ATL): 323 – an increase of 25 firearms compared to 2018

Dallas/Fort Worth International Airport (DFW): 217

Denver International Airport (DEN): 140

George Bush Intercontinental Airport (IAH): 138

Phoenix Sky Harbor International Airport (PHX): 132

Dallas Love Field Airport (DAL): 103

Fort Lauderdale-Hollywood International Airport (FLL): 100

Nashville International Airport (BNA): 97

Orlando International Airport (MCO): 96

Tampa International Airport (TPA): 87
Please don't pack your firearm in your carry-on bag and please check your bags before heading to the airport. It can be an expensive lesson to learn, with civil penalties up to $13,333 per violation, or worse, you could be arrested. If you do want to travel with your firearm, here are the rules.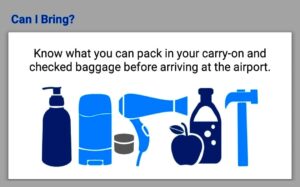 The most shocking thing of 2019?
 Gotta be Lil Nas X and Billy Ray Cyrus's Old Town Road. The second most shocking, all these dang explosives! TSA officers have found everything from a replica RPG to C4 training explosives this year. Bringing explosive items, real or replicas, can lead to a civil penalty or even an arrest. Just leave them at home, because when they get to the airport they can't ride no more. These pictures might give us a never-ending supply of Instagram fodder, but we'd be much happier to have none of them!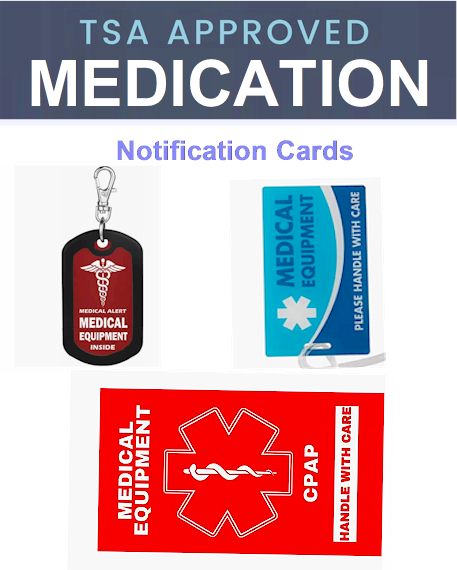 Above are just some of the items passengers attempted to conceal from TSA officers in 2019. Don't attempt to sneak prohibited items past TSA officers. Doing so can lead to strong civil penalties and possible arrest. I have a great money-saving tip for those of you who want to travel with your knife, razor blades, ammunition or firearms; pack them in your checked bag. The fee to check a bag is a heck of a lot cheaper than the civil penalty you'll pay when you get caught.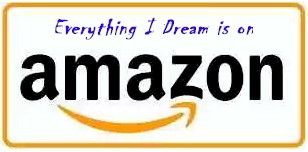 Let me cut to the chase, sharp knives aren't allowed in your carry-on bag. Getting to the point, you can pack them in your checked bag – even those samurai swords and throwing stars. We just ask that you secure any blades to prevent accidental injury to those who must handle your bag.
All of us at TSA are wishing you a happy and healthy new year. Our mission at TSA is to make sure you get to your destination safely by keeping dangerous items off planes. The most common explanation we hear from travelers for prohibited items is, "I forgot it was in my bag." Don't be that person. Save yourself some money and embarrassment by thoroughly checking your bags for prohibited items before heading to the airport.
Be prepared! For a list of prohibited items, be sure to use the What Can I Bring? tool. If you have questions about the security process, reach out to AskTSA on Twitter or Facebook. Our AskTSA team will happily answer even the most outlandish travel-related questions.
Be sure to follow us @TSA on Twitter and Instagram and like us on Facebook.
Related Post