TSA checkpoint travel numbers for:
2022 – 2021 – 2020 – 2019
Air traffic of people in the territories of the United States is recovering steadily. After the big drop in the circulation of people due to Covid19 in March 2020, where it reached historical lows. We're talking over two million passengers a day on 3/1/2020, a drop on 4/2/2020 of 90,000 passengers. On 8/14/2020, almost 700,000 passengers traveled per day. In the month of May 2021 the average is 1,400,000 daily passengers. very close to total recovery
Full day-by-day data from the TSA checkpoint travel numbers for 2020 and 2019, see here
---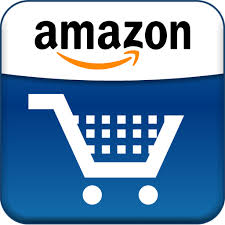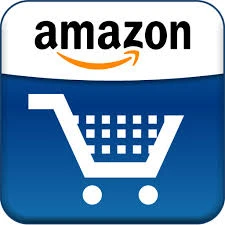 Date

2022

2021

2020

2019

12/19

 

2,118,528

1,064,619

2,519,399

11/23

 

2,207,949

912,090

2,435,170

10/1

 

2,011,794

857,186

2,526,835

9/1

 

1,465,197

578,131

1,889,044

8/1

 

2,238,462

799,861

2,688,640

7/13

 

1,832,178

540,36

8

2,447,177

6/6

 

1,984,658

441,255

2,669,860

5/12

 

1,424,664

176,667

2,343,675

4/4

 2,271,169

1,543,474

122,029

2,462,929

3/3

 2,038,113

826,924

1,877,401

2,143,619

2/2

 1,192,173

493,333

1,677,798

1,591,591

1/2

2,023,309

1,192,881

2,1

78,656

2,345,103
More Traffic on US airports
US airports have been much busier since the pandemic began. There is a sign of a recovery in domestic travel.
Passengers checking in through security at U.S. airports increased to 1.75 million in May 2021, the highest level since early March 2020, according to data from the Transportation Security Administration (TSA ). Travelers passing through airport terminals have risen steadily over the last month and are now only 30% lower than the levels seen by the TSA at the same time in 2019. We have not yet made it to the Memorial Day holiday weekend. Fallen in the US, which is the unofficial start of summer travel.
---
Most of the recovery came from domestic flights, with a delay in international and business travel. The pace of overseas flights remained weak until next summer, according to George Ferguson, senior airline and aerospace analyst at Bloomberg Intelligence. United Airlines Holdings Inc. CEO Scott Kirby said at a Bloomberg Businessweek virtual event on Monday that his leisure travel business in the country has recovered more than 100% from the pandemic.
---
A good Summer
"We think this summer is going to be a good summer," Ferguson said. "The cheaper it can deliver miles per seat, the more capacity it puts on the market, the closer it will be to 2019 levels."
An indicator of US jet fuel demand that has already more than doubled since the peak of the pandemic, and is expected to rise 30% this summer from the first quarter.
In the third quarter, jet fuel demand is projected to reach 1.47 million barrels per day, more than 50% higher than a year earlier, according to the US Energy Information Administration.
.
Airlines operating in the US are responding to Americans' travel excitement. United said Monday it will run 80% of its pre-pandemic schedule in the U.S., while cost carrier Allegiant Travel Co. said last week that it plans to hire nearly 200 pilots in the coming months due to growing demand for travels.
The comeback on long-haul flights is still a long way off.
Recovery from any overseas flights is likely to be weak until the summer of 2022, as the variable pace of vaccinations and virus infections in other parts of the world leads to a low desire to travel.
Also, border restrictions will need to be loosened first. The European Union is currently working to reopen the block to vaccinated travelers from countries with low infection rates, which would help support a global travel recovery.
* Data is current as of the date posted and may be periodically adjusted to include Known Crewmembers and later flight travel numbers.
Source : TSA