TSA officers intercepted Firearms
a record number of firearms in 2018.
A record setting 4,239 total firearms were discovered in carry-on bags at checkpoints across the country, averaging 81.6 firearms per week. That's an average of 11.6 firearms per day.
3,656 (86.15 percent) of the total firearms discovered were loaded – another record.
1,432 (33.74 percent) of the total firearms discovered had a round chambered.

The most firearms discovered in one month – a record setting 32 – were discovered in August at Hartsfield-Jackson Atlanta International Airport.

Firearms were intercepted at 249 of the 440 federalized airports.
That's more than a 7 percent (282 more) increase in firearm discoveries from 2017's total of 3,957.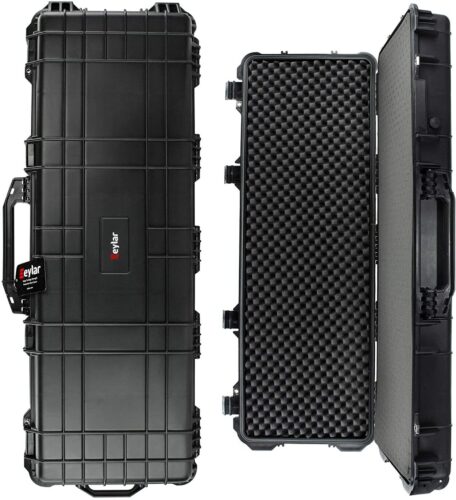 TSA rules for Firearms: Firearm possession laws vary by state and locality. TSA may impose civil penalties of up to $13,333 per violation, per person for prohibited items violations and violations of other TSA rules. Repeat violations will result in higher penalties. Travelers should familiarize themselves with state and local firearm laws for each point of travel prior to departure. Some airlines' policies may differ from TSA's.
We strongly suggest travelers contact their airline for specific firearm and ammunition policies and check local laws related to the carrying and transport of firearms. If you plan to travel with your firearm, make sure you know the rules for packing it in your checked baggage.