Located in the Palais Garnier
The Opera Garnier is an imposing neo-Baroque building that, together with the Opera Bastille, makes up the National Opera of Paris. It is the place that inspired the well-known work The Phantom of the Opera.
Following Napoleon III's decision to create a new building for the opera, a competition was organized in which more than 170 architects presented their projects. Finally the young architect Charles Garnier was the one who managed to carry out the design of the building.
Before the building was completed, Napoleon decided that it was necessary to build an avenue linking the opera to the Tuileries Palace, so dozens of families were expropriated from their homes so that his ambition would be satisfied. Paradoxically, the emperor never used the avenue that he had ordered to be built.
Construction work on the building began in 1860, but would not be completed until 1875 due to various complications such as the lack of stability of the terrain, the war of 1870 or the fall of the imperial regime.
Finally, after the elaborate work carried out by 14 painters and craftsmen and 73 sculptors, the inauguration of the building took place in 1875, to which the architect himself was not invited because he had dealings with Napoleon, for which reason he had to pay for a ticket and be placed in the background.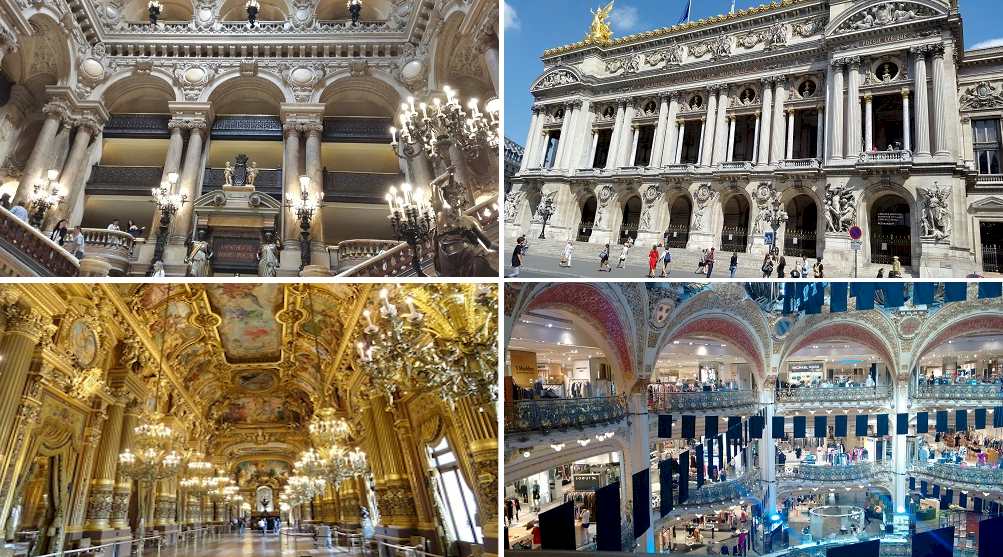 The Tour
During the tour of the Garnier Palace, it is possible to contemplate the luxury and opulence that surrounded the people who came to the opera, not only to enjoy the show, but to see and be seen. Some of the most striking parts of the building are the "foyers", lobbies where spectators walked during intermissions, which are richly decorated with gold leaf and precious mosaics.
The show room, decorated in red and gold tones, is illuminated by a huge crystal chandelier that illuminates the curious ceiling that seems to be decorated by the strange paintings made by a small child.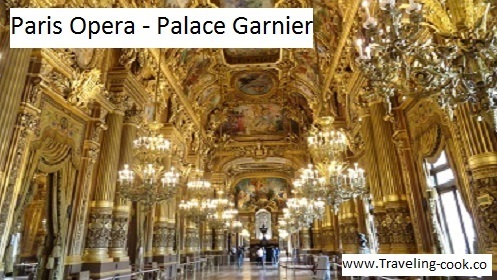 The small size of the hall, which only has 1,900 red velvet seats, is striking when compared to the vast dimensions of the building, which occupies 11,000 square meters. Probably one of the most striking elements of the building is the grand white marble staircase with a green and red marble balustrade that joins the two levels.