Kindle PaperWhite Better Than a Tablet
Why use a book reader and not a Tablet? (Or a mobile phone)
Screen: The first thing is the screen. In antireflection readers. It can be used in daylight and does not reflect at all. On a PC or phone it is imposile. It does not have the resolution of other devices, but it reaches for its purpose
Autonomy: With a phone or tablet is impossible to have a range of weeks, using it about three hours daily
Text: It is darker and sharper, you can also change the font size without losing resolution
Storage capacity: Used only for books, it reaches for thousands of them.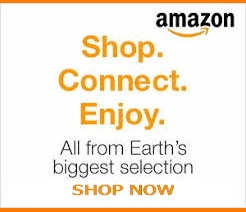 Kindle PaperWhite 
High resolution screen
The Kindle Paperwhite has a high-resolution 300 dpi display that offers crisp text with print quality. Exclusive reading source that has been designed to be read on digital displays.
No reflections even in broad daylight
Unlike tablet and smartphone screens, which reflect light, the Kindle Paperwhite reads like paper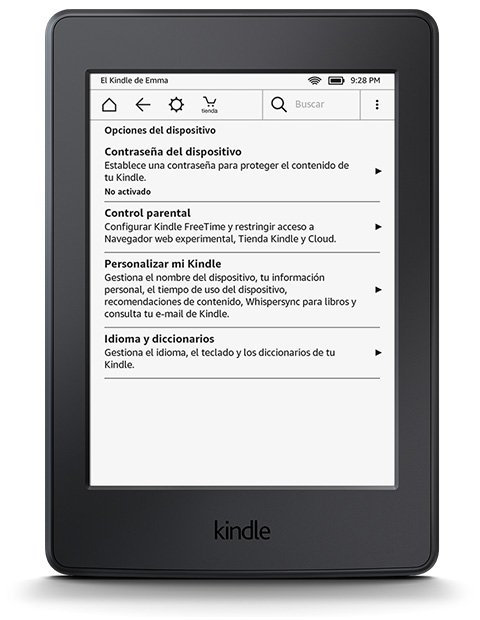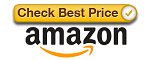 Dark and crisp text
The text reads like printed paper. Included fonts are manually adjusted, pixel by pixel, to provide you with the most readability.

Navigate the book without losing a reading point
With the Page Flip function, you can flip through the books per page, per chapter, or jump to the end without losing your reading point.
Underline, take and share notes
You can underline and add your notes to the text and export them from the Kindle to your computer. Share your underlined passages and other relevant phrases on Facebook or Twitter and discover in your books the passages that other readers find most interesting.
Immediate search
Smart Search includes built-in dictionary entries with Wikipedia information so you can access definitions, information, settings without closing the page or losing your reading point.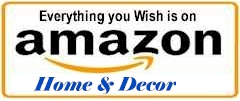 How much to finish the book or chapter?
It checks how much time you have left to finish a chapter or a book. Reading Time: Adjusts to read speed and automatically updates as habits and reading speed change.
Incorporate vocabulary
Words that are searched in the dictionary are automatically added to the Review vocabulary

Font size is adjusted to your choice

Eight font sizes from which to choose, designed to prevent your eyes from getting tired.
Whispersync technology allows you to synchronize the last page that has been read, the bookmarks and all the notes so that the reading can be resumed at the point where you left it.
Information about a book before reading it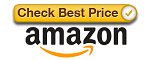 Thanks to the functionality About the book you can learn more about the author, other books in the series and much more.

Translate passages instantly
Any word or underline a passage to translate it into Spanish or other languages, including English, Japanese, French, German and many more. Translations are made with Bing Translator.
It can also be read on your smartphone, computer or tablet
For those occasions when you do not have the Kindle, just download one of the free Kindle applications for smartphone, computer or tablet and you can read Kindle eBooks without problem.

Kindle FreeTime
Encourage children to read even more. Kindle FreeTime allows you to create personalized profiles for children, and gives them access to titles in your book collection. Children are rewarded with distinctive achievements in achieving their goals. A progress report keeps parents informed about the time they spend reading, the number of words sought, the badges obtained and the read eBooks.

Cases
Amazon's thin cases are designed to perfectly fit the Kindle and provide the best protection on both the front and the back cover. They are easy to put on and take off, and fold back to allow you to read with one hand. They put the Kindle on hold automatically when you close them, and activate it when you open them, which allows you to resume reading quickly.

WiFi
A Kindle with wifi is the ideal choice if you already have a high speed wireless internet connection, since the 3G connection would not bring you any added advantage. The 3G allows you to download eBooks anytime, anywhere, on the go. If there is no wireless connection in your environment, you may be more interested in buying a device with 3G.

WiFi + 3G
A Kindle with 3G is the simplest option since you do not need to configure wireless connections: you're ready to start buying and reading as it comes in the box. The built-in 3G uses the same wireless signals as mobile phones, but the monthly fees and contracts are paid: Amazon pays the 3G connection of your Kindle. The added convenience of 3G lets you buy eBooks anytime, anywhere, on the go. Also, you will not have to look for public connection points. With wireless coverage in more than 100 countries, a 3G model is the ideal choice for more travelers. 3G coverage area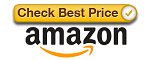 Customize Your Kindle Language
Kindle Paperwhite can be used in English, Spanish, Portuguese (Brazilian), French, German, Italian, Japanese and Simplified Chinese.
You can select the language that is most convenient for you and enjoy instant searches in the dictionary of any of these languages.
Never miss a stored eBook
You back up your Kindle library in the Cloud automatically.
You will not have to worry about losing your eBooks.
You can re-download the content wirelessly whenever you want.
Personal documents also
You can e-mail Word documents, PDF and other formats directly to a Kindle Paperwhite and read them in Kindle format.
You can also send documents to a Kindle Paperwhite through the Send to Kindle service.
Organize the Library
You can organize the Kindle library in collections or custom categories to easily find any eBook you are looking for.
You can add the same content to multiple collections to help organize and find titles quickly.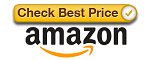 Display

6 "Amazon Paperwhite display with integrated e-paper lettering and integrated reading light, 300 dpi, optimized font technology and 16 gray scales

Size

6,7″ x 4,6″ x 0,36″ (169 mm x 117 mm x 9,1 mm)

Weight

Wi-Fi: 7.2 oz (205 g); Wi-Fi + 3G: 7.6 oz (217 g)




Actual size and weight may vary by configuration and manufacturing process

System Requirements

None; fully wireless and doesn't require a computer to download content

On-Device Storage

4 GB; holds thousands of books

Cloud Storage

Free cloud storage for all Amazon content

Battery Life

A single charge lasts up to six weeks, based on a half hour of reading per day with wireless off and the light setting at 10. Battery life will vary based on light and wireless usage.

Charge Time

Fully charges in approximately 4 hours from a computer via USB cable

Wi-Fi Connectivity

Supports public and private Wi-Fi networks or hotspots that use the 802.11b, 802.11g, or 802.11n standard with support for WEP, WPA and WPA2 security using password authentication or Wi-Fi Protected Setup (WPS)

Content Formats Supported

Kindle Format 8 (AZW3), Kindle (AZW), TXT, PDF, unprotected MOBI, PRC natively; HTML, DOC, DOCX, JPEG, GIF, PNG, BMP through   conversion

Documentation

Quick Start Guide (included in box); Kindle Paperwhite User Guide (pre-installed on device) [PDF]. Additional information in multiple languages available online.

Warranty and Service

1-year limited warranty and service included. Optional 1-year, 2-year, or 3-year Extended Warranty available for U.S. customers sold separately. Use of Kindle is subject to the terms found here.

Included in the Box

Kindle Paperwhite, USB 2.0 charging cable and Quick Start Guide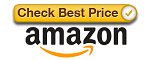 Offers and low prices on eBooks
In the Kindle Store you can always find offers of eBooks in Spanish and English like, for example, 50% eBooks, Kindle Flash or Offers in English. There are promotions for all tastes. In addition, you can find more than 100,000 books in Spanish for less than € 4.99. More information
Kindle Unlimited
With Kindle Unlimited you'll enjoy unlimited access to over 1 million titles. You will discover new authors, books, genres such as romance, science fiction, mystery and more. Infinity of stories that are waiting to be discovered for only € 9.99 a month. Try Kindle Unlimited for free for 30 days and discover today your next great read. More information
Exclusive Kindle
More than 1 million unique Kindle titles you can not find anywhere else.1,400 public domain titles, such as Pride and Prejudice, are available for free.
Free Book Fragments
Download and read a snippet of a free book before you decide to buy it.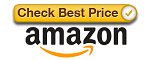 Get eBooks in a matter of seconds
Search the Amazon wide catalog, choose a title and start reading in a matter of seconds. Download eBooks in less than 60 seconds and without a computer to download content.
Connect wirelessly with integrated Wi-Fi
New titles and archived content are available over the network. Easily connect to your home Wi-Fi network or to public Wi-Fi zones when you're out
Related Post: A Good eReader to Enjoy on Any Trip