Alexa Books, Ideal device for the blind
For blind or visually impaired travelers

You can ask Alexa to read eligible Kindle books in your library.
 Alexa can read Kindle books that support Text-to-Speech technology used for Wikipedia articles, news articles, and calendar events.
The Amazon Echo, the Amazon devices that make up its voice assistant Alexa, will now be able to read the books that are purchased for the Kindle eReader. This new version of the internal software of this device allows with the command "Alexa, read [a book from the Kindle library]" begin to hear the synthesized voice reading that book.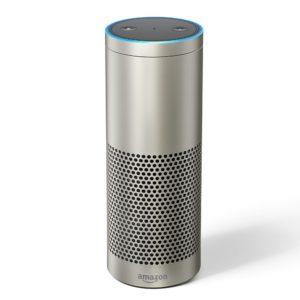 What else can you do?
Amazon's voice assistant allows you to read and pause in the book as well as go forward or backward in reading. Continue with that reading with synthesized voice where we left it to be able to complete the process at our pace.
Alexa books: Can Alexa read books?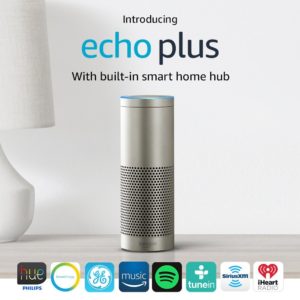 Purchased from the Kindle Store

Borrowed from Kindle Owners' Lending Library
Borrowed from Kindle Unlimited or Prime Reading

Shared with you in your Family Library
Alexa does not support the following types of Kindle content and features: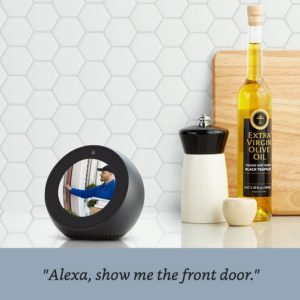 Comics and graphic novels

Narration speed control

Immersion reading
To find eligible books in the Alexa app: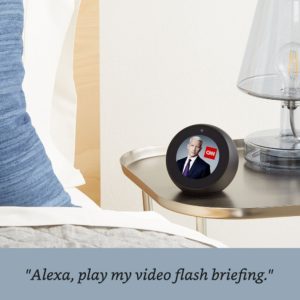 Control book reading with your voice
Can Alexa read books?
Say, "Play the Kindle book, '[title]'" to start the book.

Say, "[Pause / Skip / Stop / Resume]" to control Alexa's reading progress.
If you already started reading the book on another compatible Amazon device or the Kindle reading app, Alexa will pick up from where you left off.
To go to a different chapter in the book, you can select the Now Playing icon in the Alexa app. Then select Queue to choose a chapter from the list.
---
Introducing Echo Spot – Black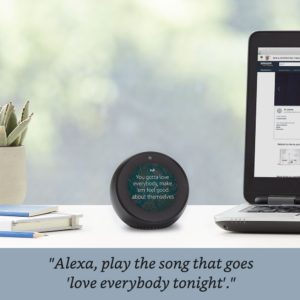 Echo Spot is desi

gned to fit anywhere in your home. Use 2nd generation far-field voice recognition to watch video flash briefings, see music lyrics, weather forecasts, to-do and shopping lists, browse and listen to Audible audiobooks, and more. All hands-free—just ask.

Echo Spot connects to Alexa, a cloud-based voice service to play music, read the news, answer questions, control smart home, and more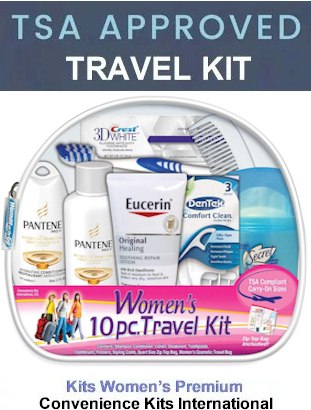 Just ask to play a song, artist, or genre, and see lyrics with Amazon Music. Also, stream music and books from Pandora, Spotify, TuneIn, iHeartRadio, and Audible.

Use the built-in speaker or connect to speakers through Bluetooth or 3.5 mm stereo cable. With multi-room music, you can play music on your Echo devices in different rooms.
Ask Alexa to turn on your lights, show baby monitors and front door cameras, and lock your doors. Plus, control your thermostats, garage doors, sprinklers, and more.

Call anyone hands-free, or make video calls to family and friends with an Echo Spot, Echo Show, or the Alexa App. Instantly connect to other Echo devices around your home.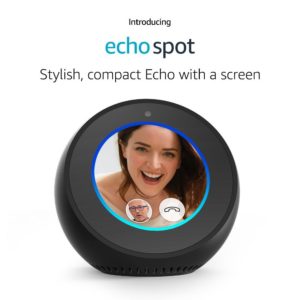 With tens of thousands skills, Alexa is always getting smarter and adding new features. Just ask Alexa to control your TV, request an Uber, order a pizza, and more. Alexa. Ideal device for the blind. See TSA electronic Rules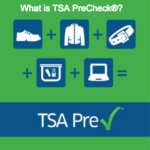 Read Kindle Books Alexa.
Related Post: A Good eReader to Enjoy on Any Trip