Traveling with Diabetes 2022
Traveling with diabetes means there are a few more things to think about before you go. Diabetes is not an obstacle to travel. Here are the tips below you need to know for Traveling with diabetes. Travel for Diabetes insulin dependents.
6 tips for traveling with diabetes
How do I go to the airport if I travel with diabetes?
Plan To avoid running into last-minute problems. Increased security at airports that you need to plan ahead for if you have diabetes.
TSA Safety rules
Current TSA Rules state that liquid items are allowed in carry-on baggage if they are in containers of 100ml or less. Medications essential for your trip in quantities greater than the current limit of 100 ml in carry-on baggage will be subject to additional authorization.
All medications and equipment must be validated by documentation from a qualified medical professional. The doctor's letter must be shown to airline staff or TSA officials. If you have a problem, you should ask to speak to a superior airport staff.
How do I deal with diabetes pills at the airport?
There are no restrictions on the number of pills when going through airport security, but you must bring documentation from a medical professional or your prescription for authentication. Pills must be in their original packaging.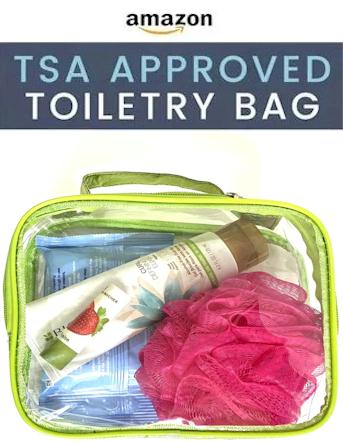 How to travel by plane with an insulin pump or CGM?
If you treat your diabetes with a pump or use a continuous glucose monitor (CGM), be sure to contact your airline a few weeks before you fly. Some airlines will require that you inform them of any medical equipment before the flight, and additionally complete additional documentation. If you don't do this, you may in some cases not be allowed to board the plane with your bomb or CGM.
If you need to remove your pump for any reason, they can use any additional equipment, such as insulin pens. Consider planning your doses throughout the trip.
If your pump or CGM cannot function without a wireless signal, you will most likely need to be prepared to remove your CGM and pump and treat your diabetes with an insulin pen while in flight. You will also need to measure your blood glucose levels manually with a standard blood glucose meter.
Caution with insulin pumps and CGMs on board aircraft is due solely to wireless functionality. Insulin pumps and CGMs could interfere with aircraft communication and navigation systems in flight. See the main symptoms of diabetes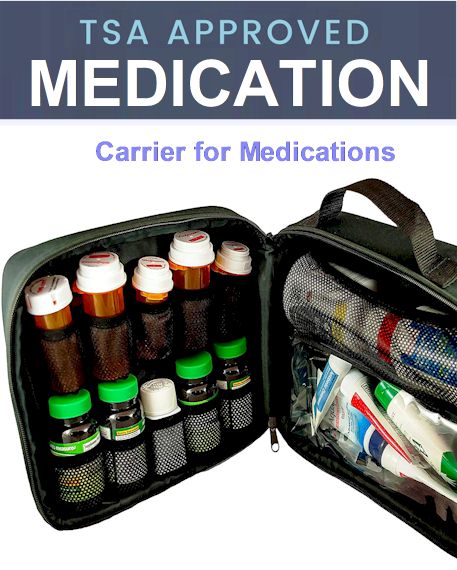 If your pump or CGM cannot function without a wireless signal, you will most likely need to be prepared to remove your CGM and pump and treat your diabetes with an insulin pen while in flight. You will also need to measure your blood glucose levels manually with a standard blood glucose meter. Caution with insulin pumps and CGMs on board aircraft is due solely to wireless functionality. Insulin pumps and CGMs could interfere with aircraft communication and navigation systems in flight.
Travel With Diabetes Packing Checklist
Diabetic supplies, tags, identification and medications. They should be kept in your hand luggage if you are traveling by plane, along with a letter from your doctor. Split supplies if you place them in your checked baggage, giving them to someone else if you are not traveling alone. This is for if the luggage is lost.
It is also convenient to carry extra Snacks in case of delays in scales or departures. Check the medical supplies package several times until you are completely sure of what you are carrying. Use a written or digital check list to check what you are carrying.
Traveling with Diabetes Blood Sugar Monitor – Kit for iPhone
All-in-One Glucose meter. Dario LC Blood Glucose Monitoring System Includes Glucose Meter, 25 Test Strips – 10 Sterile Lancets – 10 Disposable Covers. Buy in amazon.com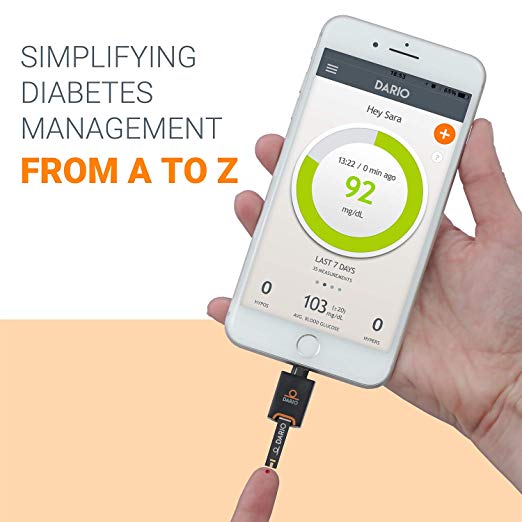 Supported iOS phone: iPhone 5, 5s, SE, 6, 6 Plus, 6s, 6s Plus, 7, 7 Plus, 8, 8 Plus, an more. X, XS, XS Max,XR Supported OS Operating Systems:10,11,12.

HIGH TECH SYSTEM. Connect the Dario blood glucose meter to your iPhone to measure and save blood glucose readings with the Dario app. See the main symptoms of diabetes
FDA-CLEARED. 96.6% of Dario measurements are within ±15% of the medical laboratory values.

EASY TO USE. Dario's convenient 4" pocket-sized meter makes it easy to carry and use anywhere.

Available in amazon.com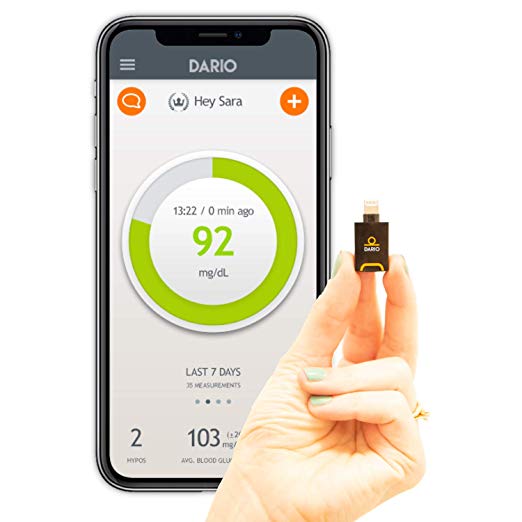 ---
Blood Glucose & Ketone Testing Kit
+ Free APP for Diabetes Management & Ketosis. Includes: Bluetooth Meter, 20 Test Strips (10 Each), 20 Lancets, Lancing Device, Control Solutions –

KETO – MOJO GK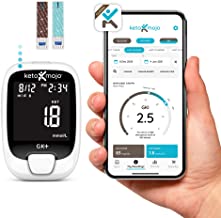 including Bluetooth integration. Get results on your keto diet and manage your diabetes by testing for ketosis and blood sugar levels. This dual test kit for glucose & ketones gives you greater insight into your diet and what foods may adversely affect your results. Test, Don't Guess!

Your purchase comes with a free smartphone app where you can instantly sync your readings to your phone and track your ketones and glucose on other popular health apps. The app automatically calculates your Glucose Ketone Index (GKI), an important measure of metabolic health.

 Leading keto experts, healthcare professionals and researchers trust and recommend KETO-MOJO for accurate testing of ketosis and glucose monitoring. Our LIFETIME WARRANTY backs that up.

include auto-coding, the largest memory with up to 1000 readings, individually foil wrapped strips for enhanced sterility and longevity, and control solutions for glucose and ketones.

Keto-Mojo provides you with more than just testing strips. We provide you with all the information you need to be successful on your low-carb or keto journey. We help you understand keto basics, testing basics, food basic, See TSA PreCheck for Devices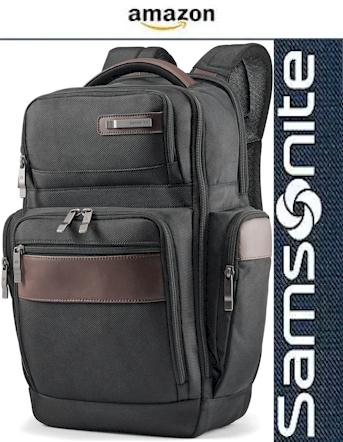 Covid 19
You will need to check and follow updated guidance where you live as well as where you are traveling. Also the means of transport used. That implies the use or not of masks on planes or airports. Entry restrictions, screening or quarantine requirements for the country you are traveling to are also necessary.
Can you go through a metal detector with an insulin pump?
An insulin pump or CGM should not go through full-body scanners or X-ray machines. Airports use X-ray machines on any baggage you check and travel in the hold of the plane, as well as any carry-on baggage. X-ray waves can stop your pump or CGM from working properly.
Check with the insulin pump manufacturer or a CGM if you have any questions about getting through the X-ray machines and full-body scanners.
If you have diabetes and are carrying any medical equipment, you can download a Medical Device Awareness Card. This card has information for airport security about diabetes and the equipment you are carrying to avoid confusion. See the main symptoms of diabetes
How to organize diabetes medication for the trip?
It's a good idea for your personal doctor to be able to write a travel letter explaining that you have diabetes, the medications you use, and all the equipment you need to treat your diabetes. This should include insulin, insulin delivery devices, needles, blood glucose monitors, glucose tablets or fluid and ketone test strips.
The letter should express the need to carry all medications and equipment in hand luggage and avoid storing them in the hold luggage of the aircraft. This is because problems will arise if your luggage is lost or your medication is spoiled by the x-ray scan.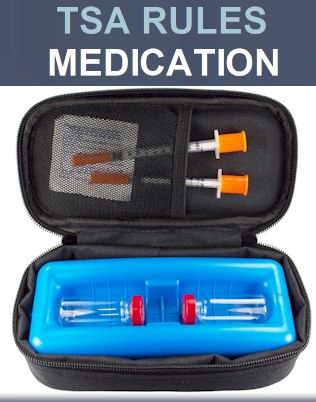 Should I bring an updated medication prescription when boarding a plane?
It is useful that the medical documentation is recent and up-to-date. The cabin crew can request the delivery of medications for storage during the flight.
How much insulin should I take on a trip?
As a precaution you should carry twice the amount of medical supplies you would normally use for your diabetes. See the main symptoms of diabetes
Should I find out if there is insulin where I travel?
An additional precaution includes that before you travel, find out where you can get supplies of insulin at your destination in case of an emergency. Your regular insulin manufacturer should tell you before you travel if your insulin is supplied in the country you are traveling to. Or if not, what is the brand that replaces it?
If you need a prescription during the holidays and your regular medication is not available, they need to provide you with an alternative that does the same.
How do I adjust my insulin when crossing time zones?
Traveling across time zones may mean you need to adjust your insulin. All international flights going east or west involve crossing time zones and the days will get shorter or longer. Many people cross time zones regularly, without any serious problems. Remember that for up to 24 hours it is unlikely to cause any harm.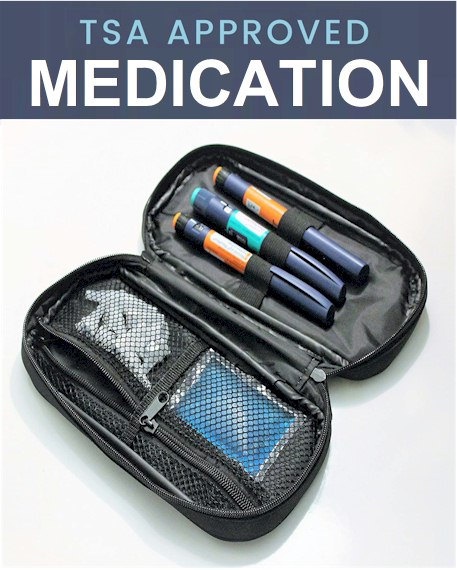 How do I adjust my insulin traveling from east to west?
When traveling from east to west, the day gets longer and some doctors will advise you to eat an extra meal and cover it with extra insulin.
How do I adjust my insulin traveling from west to east?
When traveling from west to east, the day gets shorter and the amount of insulin and carbohydrates may need to be reduced.
Flying with diabetes. What should I do if the time zone is less than four hours during the trip?
In general, if your time zone change is less than four hours, you won't need to make any major changes to your injections.
Should I increase the dose of insulin during a long flight?
On a very long day of travel, you may need a small amount of insulin with a meal between two main injections. This taking into account if you receive two injections of insulin a day, It will usually be short-acting insulin, but you will need to consult your diabetes doctor for the recommended dose.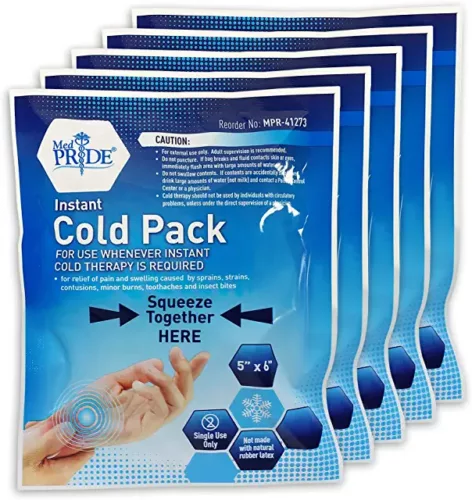 Should I reduce insulin during a short trip?
A shorter day may mean you need to lower your pre-flight insulin. Again, it is important to discuss this with your diabetes care team beforehand. When discussing this, make sure you have your flight details to hand, including departure time, flight duration and local arrival time.
Short-acting or long-acting insulin injections?
Many people now receive three short-acting injections during the day, followed by one medium- or long-acting injection at night. Because this regimen provides great flexibility in timing of injections and meal times, it can be easily adapted to the time zone of travel.
Many people who regularly travel by plane switch to this system. Some people may have a problem with this system because the normal sleep cycle is disrupted by time zone travel. This results in long-acting or medium-acting insulin being taken more than once every 24 hours. It can then build up in the body and cause hypoglycemia.
Short-acting insulin injections until arriving in the country of arrival?
Many diabetes doctors now recommend a variation of the above; Skip the medium-acting or long-acting injection altogether and rely on short-acting injections before meals until you are safely back on a 24-hour system in your arrival country or destination.
Please note that within the United States alone there are five time zones. Many travelers find this very useful because it allows them the flexibility they need. See the main symptoms of diabetes
Both systems allow you to adjust the dose and timing of your insulin injections as the day gets shorter or longer.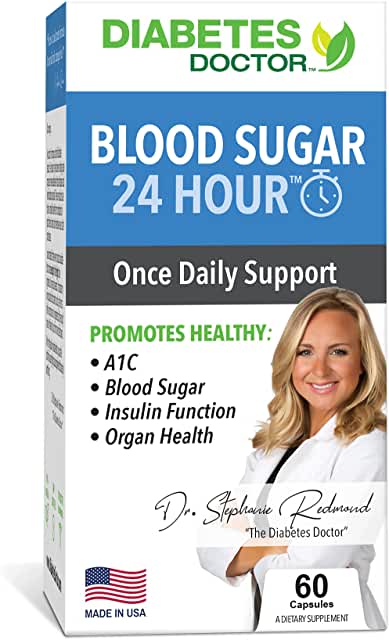 What is the relationship between time zones and diabetic pills?
Taking diabetes pills, it is unlikely that you will have any particular problem. Very occasionally, it may be necessary to take additional tablets to cover a longer day. Discuss this with your personal diabetes doctor prior to travel.
If you may occasionally have to skip a dose of pills on a short day, when traveling on a long trip from west to east. Again, talk to your personal diabetes doctor about this before you travel.
I have diabetes, what do I have to do with food on the plane?
Airlines provide information on most meal times so you can plan your insulin. Standard food is best on the plane, although it may not provide enough carbohydrates if you're taking insulin or certain diabetes pills. Cabin crew can usually provide fruit, crackers, or rolls. Check with the airline if there is no food for diabetics.
Glucose pills and drinks used to treat hypoglycemia can be brought on board along with longer-acting carbohydrates such as biscuits. If you can't buy glucose tablets after going through customs, remember that any non-diet sugary drinks, sugary candy, fruit juice are effective if you need to treat hypoglycemia. To keep your blood glucose from going down again, eat a longer-acting carbohydrate, like a sandwich, some fruit, or crackers.
How do I control insulin on long plane trips?
On long flights, you may need snacks between meals and before bed to keep your blood sugar levels from dropping too low. Additional starchy carbohydrate foods, such as crackers, cereal bars, or fruit, should be brought on board the plane. If you take insulin, check your blood sugar levels often and be prepared to make changes to your dose. Use blood glucose meters added to the smartphone.
Traveling with diabetes: Eating abroad
If you are traveling alone, we recommend that you inform the staff when you check in in case you are not feeling well during your stay.
The diabetes diet is the same healthy diet recommended for anyone, so you should be able to choose items from regular menus.
There are many opportunities to try different foods when visiting abroad. But you should keep in mind the basics of healthy eating.
Since starchy carbohydrates are an important part of a healthy, balanced diet, you need to know what carbohydrates will be locally available. A good travel guide will give you an idea of ​​the local cuisine, or you can carry a pocket dictionary or learn the words of some basic foods.
There's also the Carbs & Cals app for Android or iPhone. These will help you compare the food on your plate to the photos in the book or app, to quickly see the nutrients in your food.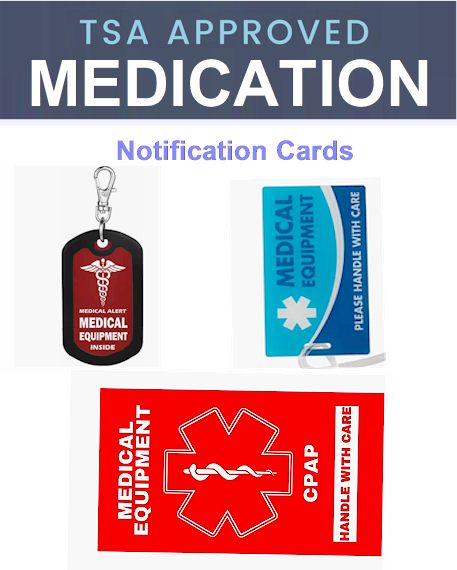 Traveling with diabetes: Allergies and intolerances
If you have food allergies or intolerances, try to find out the phrases to ask if the food is suitable for consumption.
Gluten-free products may not be commonly available in some countries. If you have celiac disease, bring plenty of gluten-free staples like bread, cookies, and crackers. See the main symptoms of diabetes
Whatever allergies or food intolerances you have, if you stay in a hotel, ask when you make your reservation if they can help you. If you go out to eat and are in doubt about whether the food is okay, choose simple foods where you can clearly see what you are eating, such as boiled potatoes, salads, meat, fish, or plain rice.
Spoiled food and diabetes
Hot climates increase the risk of food poisoning, especially in countries where sanitation levels are not as high as you are used to.
Food cooked hot to order is the safest option and be careful with anything that has been left to sit or reheated. Observing where the locals eat or asking for recommendations is a good way to find the best places to eat.
How to sterilize tap water in a hotel?
Do not use local tap water. If possible only bottled or sterilized. If you have an electric kettle in the hotel, proceed to boil the tap water for five minutes to sterilize it. Bottled water and sugar-free drinks are available in most places.
Avoid ice in drinks. Also salads that may have been washed with tap water and fruits that cannot be peeled.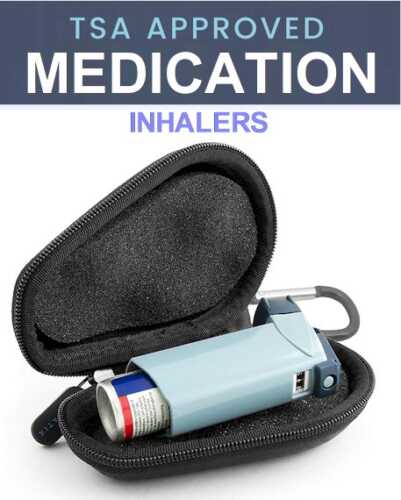 Hot climates
In hot countries, the biggest health threat is the sun, so keep yourself covered.
How does warm weather affect my diabetes?
In hot countries, the biggest threat to health is the sun and dehydration so keep yourself covered.
Wear clothing that covers and protects your skin and be sure to use a high factor sunscreen (factor 40 or higher). People often forget to protect the backs of their hands and neck, so be sure to keep them covered and protected with sunscreen.
Sunglasses should also have a UV400 label to make sure they protect your eyes. Keep in mind that wearing the wrong sunglasses can lead to cataracts in the long run.
Take special care of your feet if you have neuropathy, which is numbness in the feet. This may mean that you don't realize your skin is burning, so protect them from the sun with socks or sunscreen. Make sure you wear well-fitting sandals on the beach, so you don't get burned in the hot sand.
Can I tan if I have diabetes?
Sunbathing on the beach can cause your blood sugar levels to be higher than normal, because you're not being very active. Your insulin will also be absorbed more quickly at the injection site in hot weather, and this increases the risk of hypoglycemia. You will need to check your levels more often and be ready to adjust your diet or insulin dose.
Analyze the test results because extreme temperatures can affect the accuracy of your meter. Check within which temperature ranges your glucose meter is reliable.
Heat can damage your insulin and prevent it from working properly. It must be kept in refrigerated containers, in the hotel or otherwise in portable containers.
When traveling with insulin, it's best to keep it cool by storing it in the hotel fridge (if there is one in your room) or in an insulated bag (as long as it doesn't freeze). A variety of cooler bags and storage containers are available. If you use a cooler bag that uses plastic ice blocks, make sure the insulin does not come into contact with the frozen plastic containers.
How does cold weather affect a diabetic person?
In cold weather, insulin is absorbed more slowly at first, but then it can be suddenly absorbed when you get warmer later in the day. This can cause you to have hypoglycemia. If your body also uses more energy to keep warm, for example by shivering, this can also lead to hypoglycemia.
Hiccups are more dangerous in cold conditions. This is because they interfere with your body's attempts to keep warm and increase the risk of hypothermia.
It is very important to protect against hypoglycemia, so remember that your meter may not be accurate in cold conditions as well. Check with the manufacturer for confidence levels of glucose measurement.
If you suffer from poor circulation or neuropathy, it's particularly important to prevent frostbite, as numbness in your feet can mean you don't feel the cold.