BOOX Max Lumi 13.3 ePaper
Boox Max Lumi 2022 - Product Specifications
Hardware
Screen: 13.3 " E ink flexible screen with PMMA flat cover-lens

Resolution: 2200x1650 Carta (207dpi)

Touch: Wacom digitzier with stylus (4096 levels pressure sensitivity) + capacitive touch

CPU: Updated Octa-core
RAM: 4GB LPDDR4X memory
ROM:64 GB (UFS2.1)
Connectivity: Wi-Fi (2.4GHz + 5GHz) + BT 5.0
Front Light with CTM (Warm and Cold)
Software
OS: Android 10.0
Documents Formats: PDF(reflowable), PPT,EPUB, TXT, DJVU, HTML, RTF, FB2, DOC, MOBI, CHM...

Image Formats: PNG, JPG, TIFF, BMP

Audio Formats: WAV, MP3

APP Store: BOOX Store

Support DRM(3 party apps)
Also:
Enable Google Play - Click Settings -> Application -> Enable Google Play, then activate Google Play.

Front light with color temperature and brightness modulation helps you read, write and draw at any time.

Android 10 OS allows third-party app installation and further improves security, smoothness, and compatibility.

Incredible 13.3" E Ink Mobius flexible display renders a comfortable experience for reading and annotating large-format files.
Cloud Push Screensaver Images
You don't have to transmit screensaver images with a USB connection anymore. Just visit push.boox.com and send the pictures to your Max Lumi with just a click.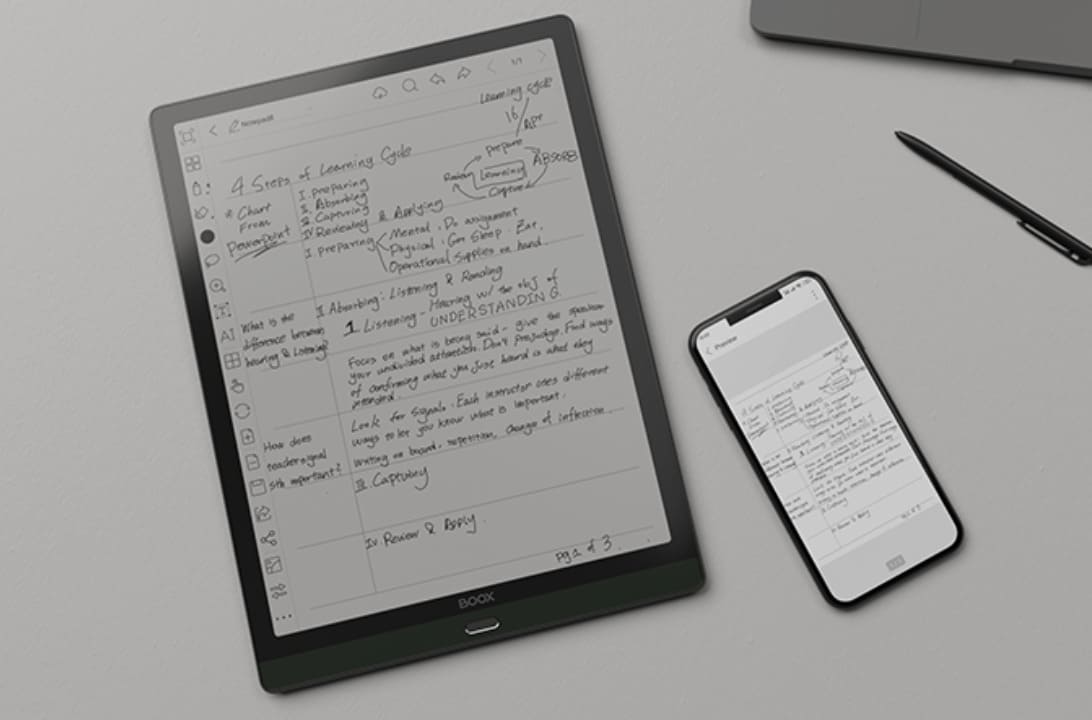 Gallery App
Max Lumi enables you to graffiti and crop pictures in your preferred styles without mobiles. You can also share the edited images with your friends to communicate ideas visually.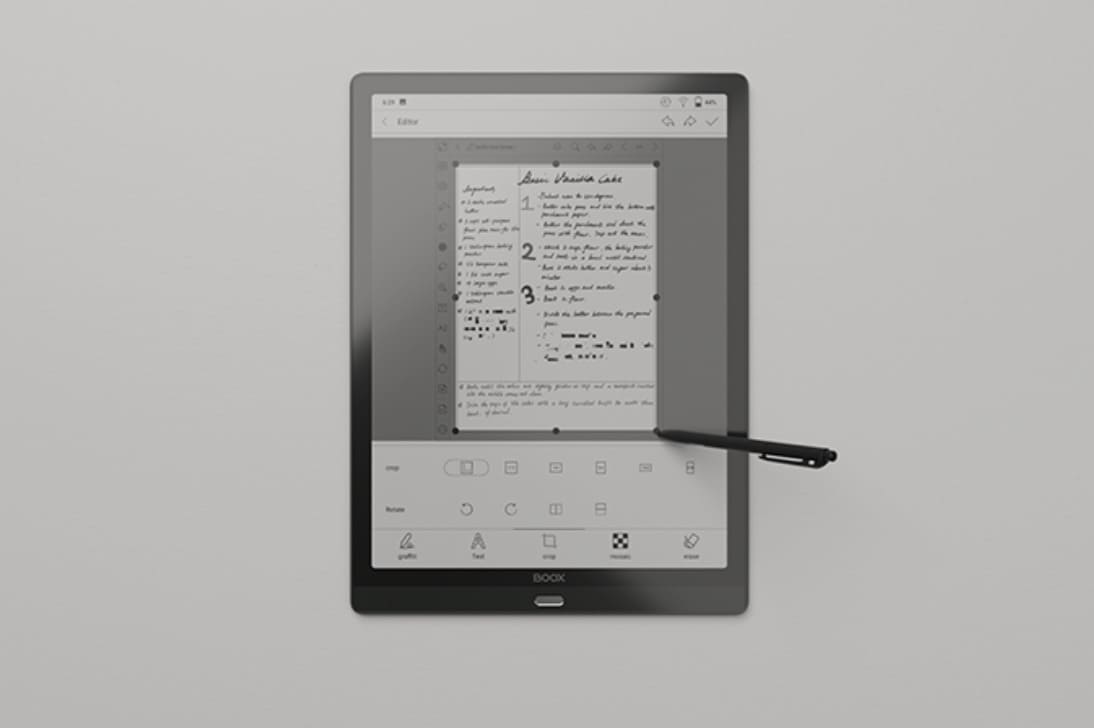 The first 13.3'' E Ink tablet employs the front light with CTM , upgraded octa-core processors and Android 10. Max Lumi provides you with professional reading, note-taking and drawing features ready for smooth, satisfying experiences.
View Clearly and...
Comfortably At Any Time With the adjustable front light, Max Lumi can help you clearly see the content whether you work and study in the misty dawn, dusk or night. And with the illuminated large screen, you can get your tasks done without eyestrain.
Big. Open. And Smart. Boox Lumi
Android 10 allows you to install various apps and run two applications on one display to double your efficiency. With Max Lumi, you can use versatile tools in the responsive system, and read and write comfortably on the illuminated large 13.3'' screen.
Split View.
Expand the Capability of the 13.3'' Display: Upon splitting the big screen, you turn Max Lumi into a robust device that provides a larger space for all kinds of tasks.The translation is displayed against the source text for handy learning and comparison. E-books are shown in a way that can render an immersive reading experience. And you can take more notes to comprehend the content.
Take Notes with Power Tools on Limitless Area
An array of powerful features will help you take organized notes. Move pages within and outside the notepad to organize them quickly. And sync your notes to other devices to achieve seamless workflow.
Create Breathtaking Works on Large Canvas
Do More with A Versatile E Ink Tablet: Max Lumi is equipped with the up-to-date V3.0 firmware, so you can use more awesome features to enhance your work and learn efficiency other than just reading and note-taking.