Yayoi Kusama exhibits at NY Botanic Gardens
The New York Botanical Garden will exhibit works by Japanese artist Yayoi Kusama From May 2 to November 1, 2020.
This exhibition was specially designed to capture and illuminate the artist's commitment to nature during the seasons. This is from spring to fall.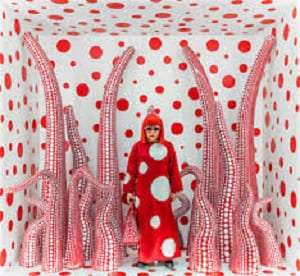 The exhibition will be distributed among the 250 acres of the NY Botanical Garden. There they will show Yayoi Kusama's fascination for the natural world. Nature-based paintings, paper works and botanical sketches will be present.
In addition, exclusive mirrors and a horticultural showcase at the Enid A. Haupt Conservatory. In addition, new works created by the artist will be exhibited. One of them
It is a great pumpkin made exclusively for the Botanical Garden of NY. A participatory greenhouse facility will also be designed throughout the exhibition.