Travelers: Copahue Volcano shows Volcanic Activity
The Copahue Volcano is located northwest of the province of Neuquén, on the border between Argentina and Chile (Patagonia)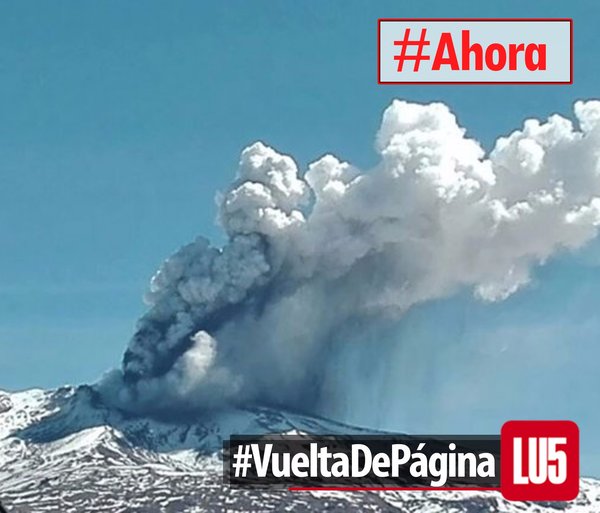 Travelers and Tourists: Exclusion Zone
Already showed earthquakes with high energy and in the crater of the Copahue volcano there are columns of white smoke. The local authorities of Argentina, arranged an exclusion zone of 3 miles in diameter with center in the crater dle volcan. For this reason all tourist activities including Trekking to the Volcan crater are suspended.
The National Geology and Mining Service of Chile (Sernageomin) together with the Argentine Geological Mining Service (Segemar). Also the Undersecretary of Civil Defense of Neuquén, resolved in the last hours to raise the level of alertness of the Copahue volcano to orange level.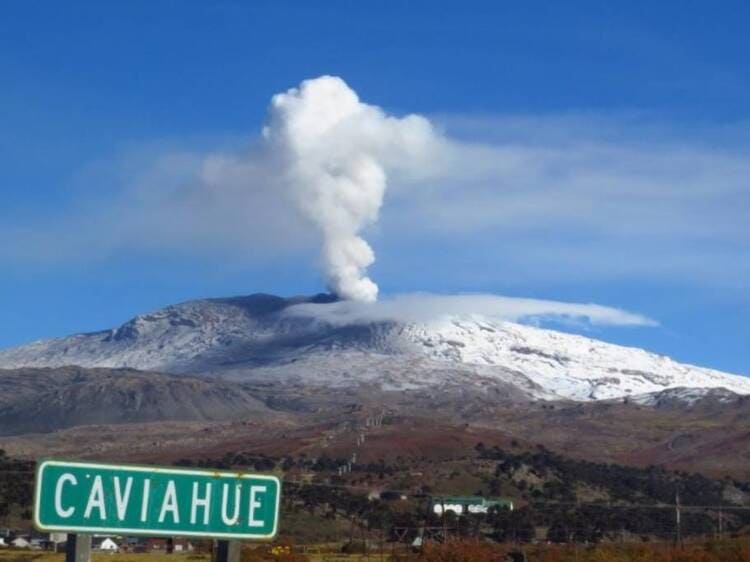 Permanent Monitoring
These organisms are responsible for monitoring the situation of the volcano minute by minute, at the signs that an eventual explosion of lava and ash is getting closer. The volcano remains at the yellow level from April 2019 until today when I change to Orange.
All the plans of the State and Civil Defense agencies are also activated so that they are ready in the event of an eventual eruption.
The Copahue volcano has a height of 2965 meters above sea level and is located in the Andes Mountains, being Caviahue in the province of Neuquén the closest populated center to the Volcan.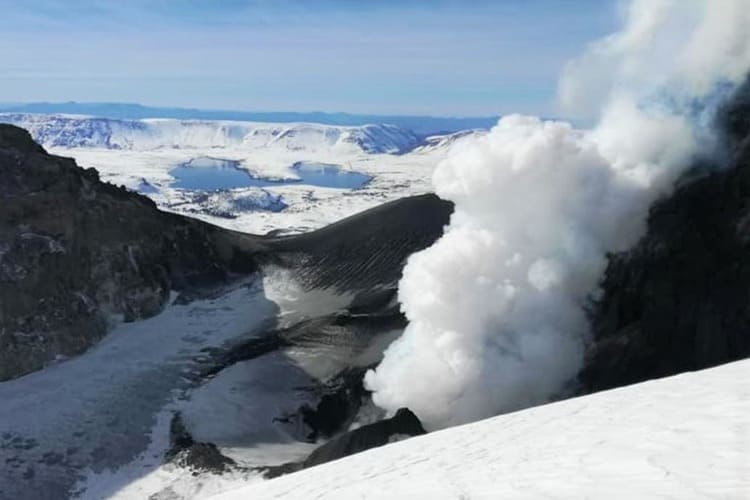 Updated information
"The volcano continues to be monitored, which gave three records on Monday, three movements of long periods of high energy, all located 5.8 kilometers northeast of the volcano," said Undersecretary of Civil Defense and Citizen Protection of Neuquén, Martín Giusti. In March of last year there had also been eruptive signs of the Neuquino volcano.
Giusti said that "all contingency plans are being reviewed, the activity of the volcano is being closely monitored, and we have a lot of information."
To instantly follow the information about the Volcanic activity of the Copahue hill, here are the twitter of
(Sernageomin) CHILE
(Segemar). ARGENTINA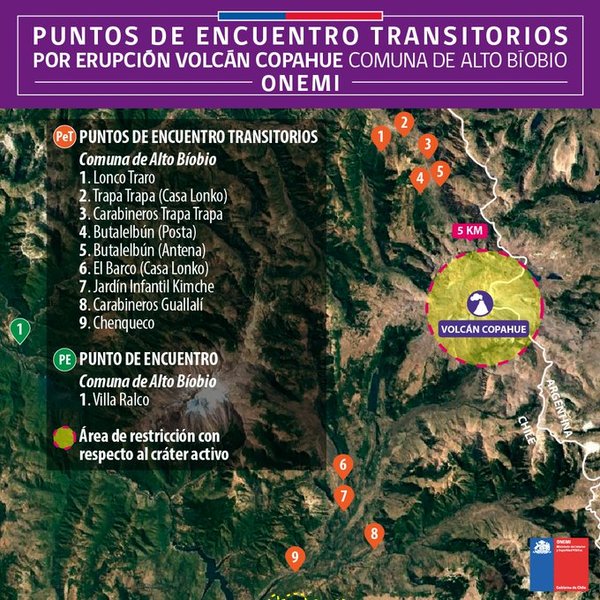 Related Post