The best fish & chips in London : Poppie's
The traditional recipe refers to cod battered with flour, egg and beer, accompanied with fried potatoes which are seasoned with salt and vinegar.
In London the options to try this dish are endless, but there is a restaurant repeatedly awarded as the best fish and chip restaurant in the United Kingdom.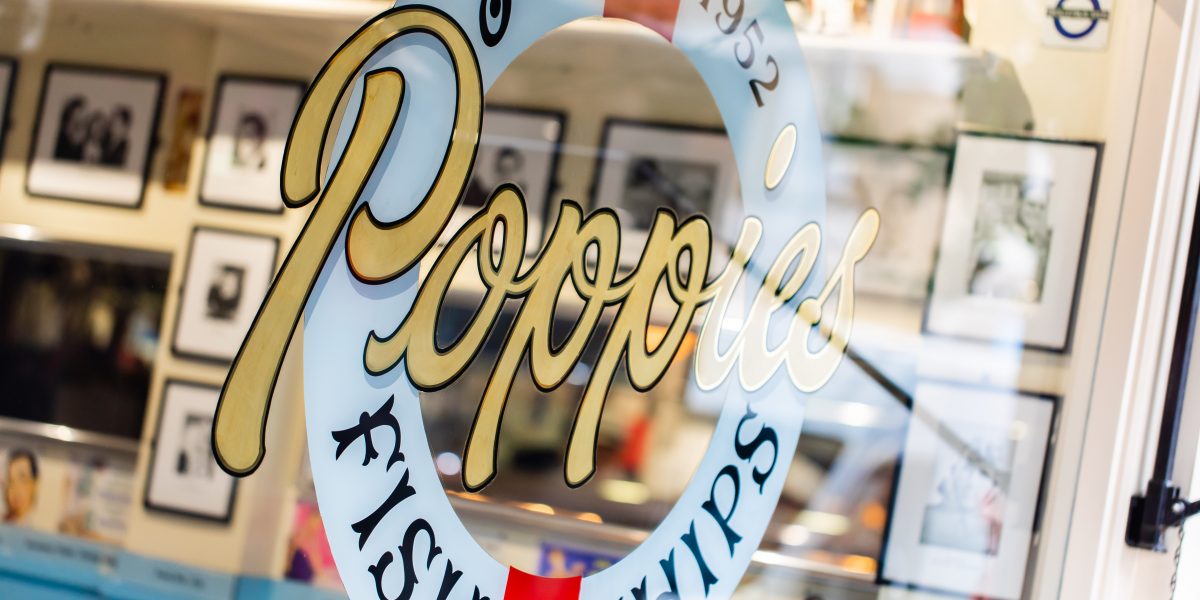 It's called Poppie's, in honor of its owner Pat '" Pop "Newland. Pat started working when he was just 11 years old, cutting newspaper sheets (specifically, The Daily Mirror) to wrap fish and chips.

Decades later, he opened his own fish and chip restaurant, which he named Poppie's. If you are currently going, it is also wrapped in paper, which simulates being newspaper
The decoration of the place is inspired by the owner's childhood, in that London of the 1950s. Pop tells that every morning they receive products from Billingsgate, which is the largest continental fish market in the United Kingdom, which makes have the freshest fish.


How Much Does Poppie's Eat?
The hearty plate of typical fish & chips costs £ 12.90. They also have a take away option, and the price drops to £ 9.20. They also have dishes of the day
They not only serve fish but they also serve meat pies and sausages. There are also sweet desserts. Don't leave without trying Cartmel's Sticky Toffee Pudding (with a scoop of ice cream). really amazing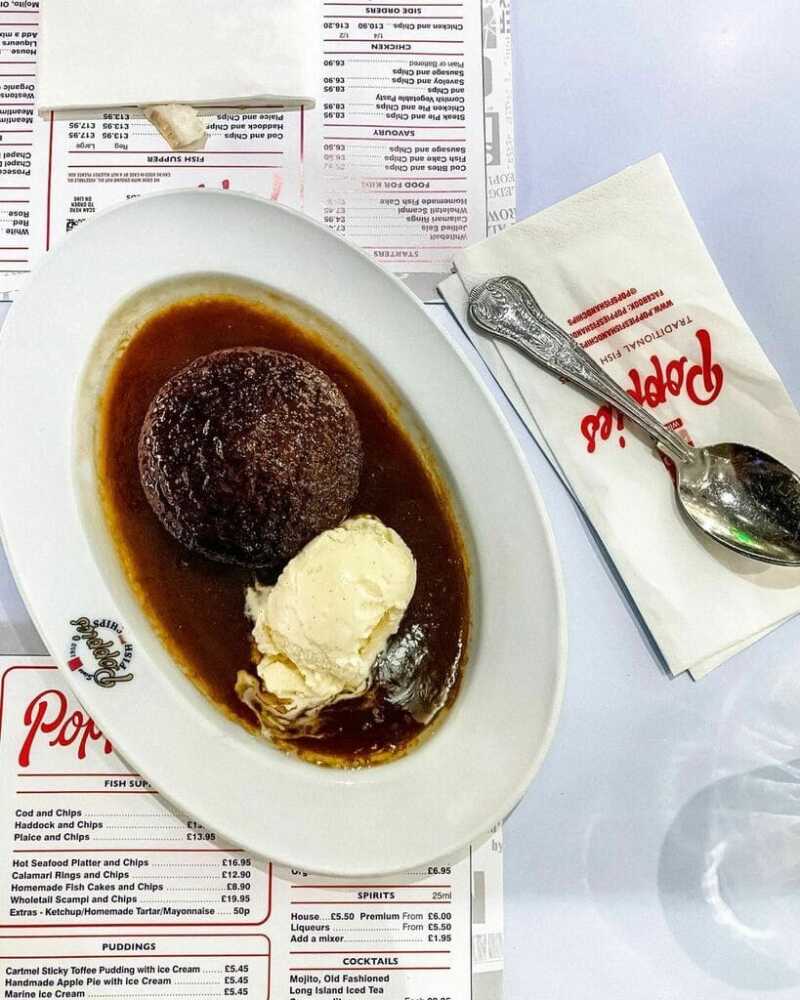 Where to find Poppie's
There are three Poppie's branches in London, located in very central areas that any traveler would pass through: Soho, Spitafields and Camden. We went to the Camden

Name: Poppie's Fish & Chips (Camden)
Address: 30 Hawley Crescent, Camden, London NW1 8NP
Phone: +44 (0)20 7267 0440
Website: poppiesfishandchips.co.uk
Prizes: Cod or Haddock – £11.90 / £13.90 (Regular/Large) and Cartmel Sticky Toffee Pudding – £4.60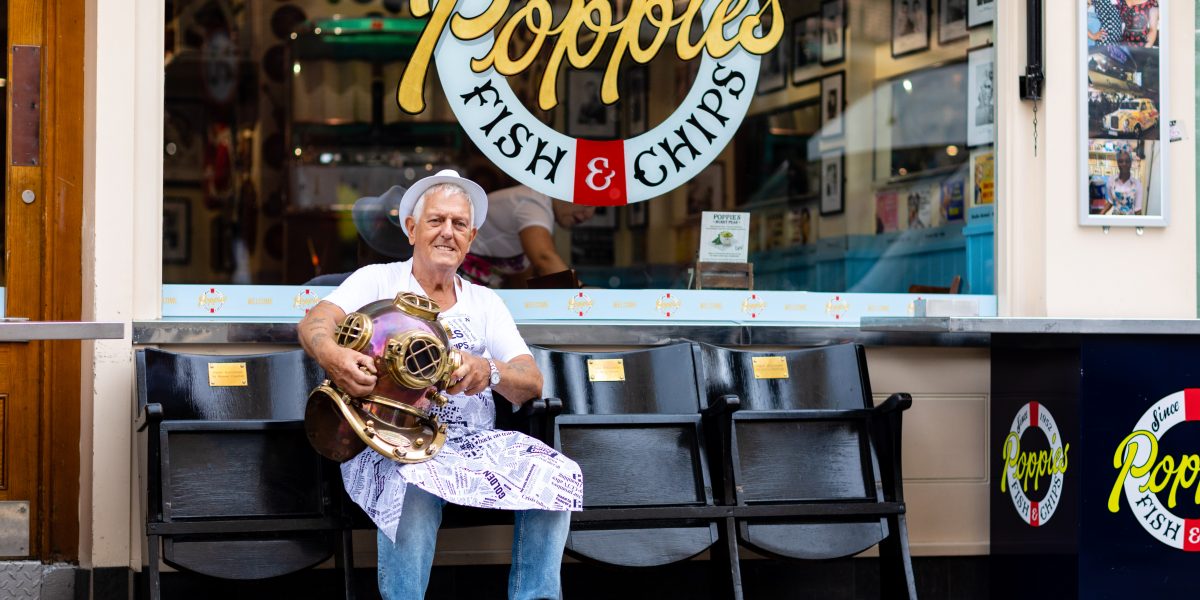 Related Post