What is the History of Louis Vuitton?
Louis Vuitton is a luxury clothing and accessories brand that has been standing out for more than 100 years for the exclusivity and absolute quality of its products. Louis Vuitton was born in 1821, in France in the province of Jura. He moved to Paris where he had an enormous success thanks to his great talent, with which he designed suitcases, luggage and travel gadgets. In 1854 he created his own brand (LV) and his own business, with remarkable success.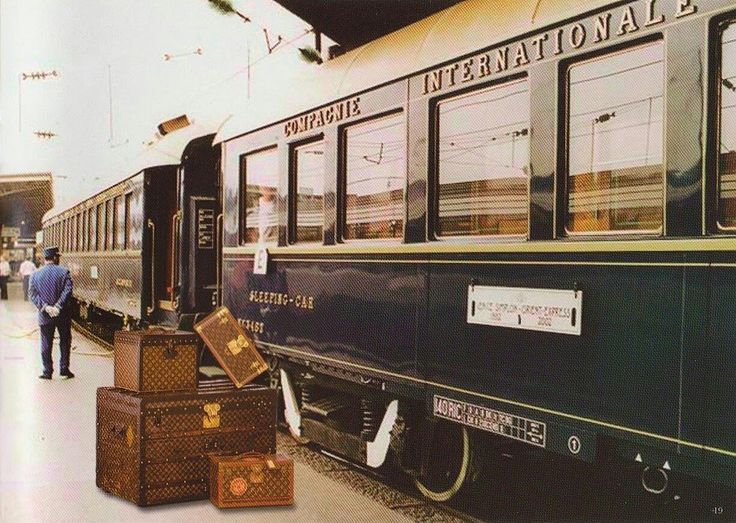 Who was Louis Vuitton's Successor?
Louis Vuitton died, in 1892 leaving over his son Georges Vuitton control of the business. In this stage the company became international, opening stores in important places such as New York, and London. And of course in the Avenue Champs Elysées de Paris. Also patented the successful patterns created by Louis Vuitton, inspired in oriental textures, very typical of the Victorian era. Its most successful design was a flat-bottomed travel suitcase that was lighter and more comfortable than those on the market.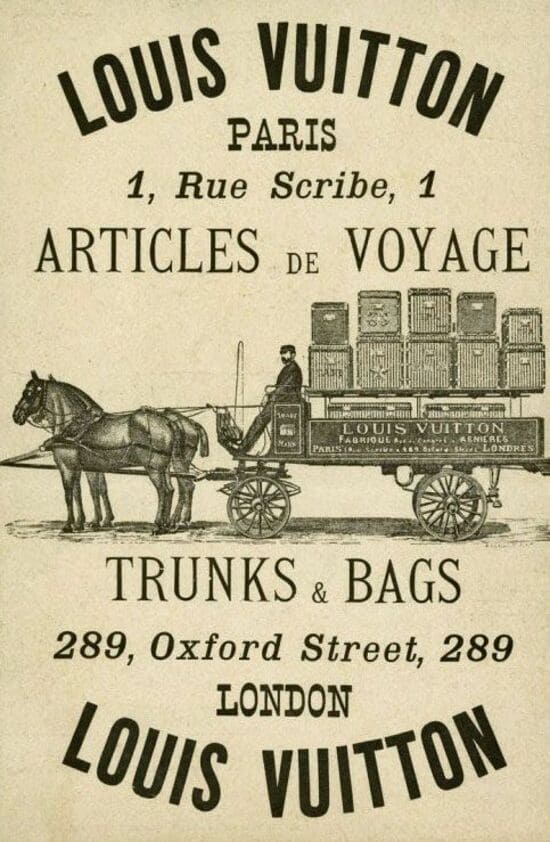 In 1936 George dies and the company is left in charge of his son Gaston. Mr G Vuitton focused on developing products with new raw materials that will work on the impermeability of handbags and dabble the search for new markets like the Asian where he arrived in 1978. The Louis Vuitton Luggage are the most luxurious in the world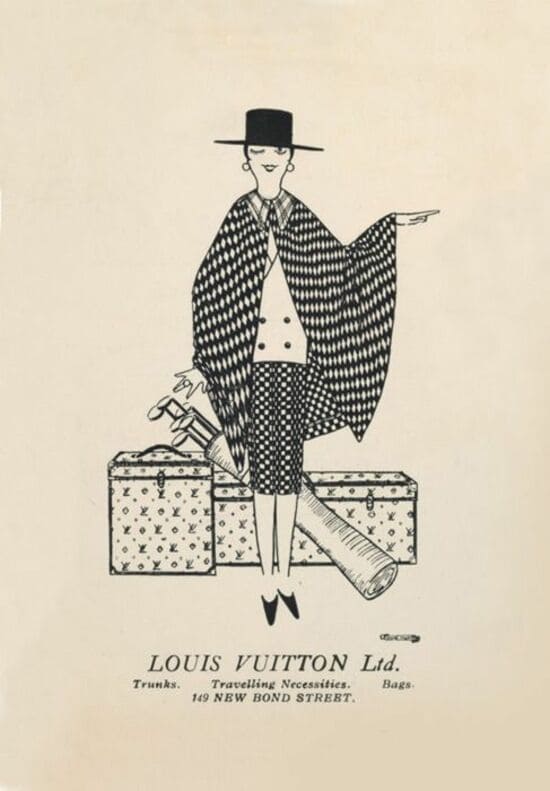 After the Second WWII
History of Louis Vuitton: After the Second World War the success between 1945 and 2000 occurred because it had to do with the expansion of the catalogs of fashion accessories of the brand. It was during this time that LV incorporated the leather to its products, bringing to the market now not only travel cases, but also wallets, purses and bags.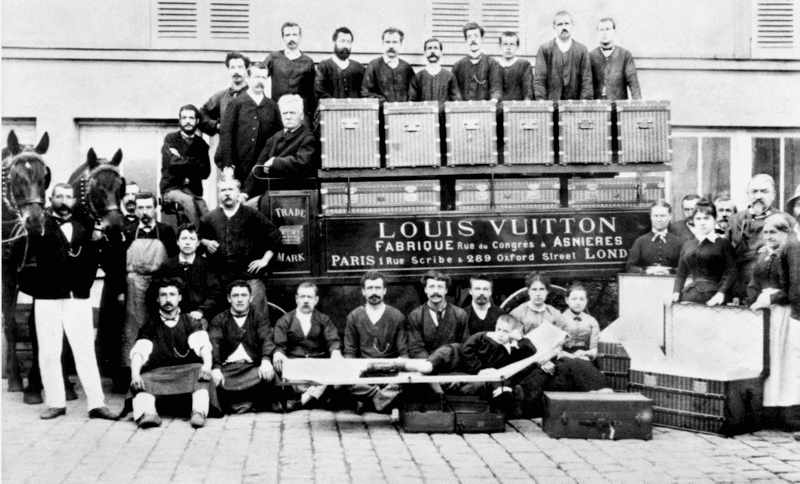 Manufacturing of Louis Vuitton 
Since the brand's inception, the methods of artisanal manufacturing of Louis Vuitton items have changed very little. The characteristic that has always distinguished LV is the value of exclusivity that it offers to its products. The attention to the smallest details in the termination of the products is the reason of its maximum quality. It maintains the value of exclusivity to its products and at the same time fights falsification, because it provides personalization services. In this way the brand provides the aura of distinction with the elegance of always to its customers. It is a brand with a soul. The soul of artisan Louis Vuitton.
There are Louis Vuitton Anecdotes?
Anecdote: Drinking Champagne in a glass of water was simply intolerable. And every time she flew in first class she was forced to do it. Unable to continue to endure such an aberration, I entrust Louis Vuitton with a small briefcase to carry two good and beautiful crystal glasses.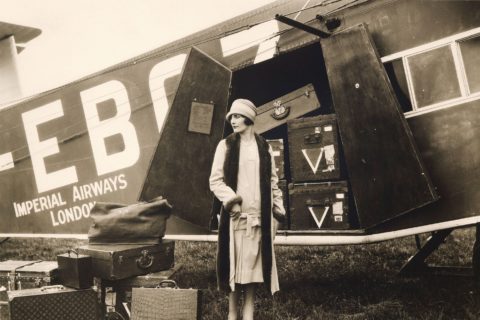 Thus, each time the stewardess opened a bottle of Möet & Chandon, she could take out her own glassware and enjoy the bubbles in a civilized way. Told by Patrick-Louis Vuitton, great-great-grandson of the founder of the legendary French firm, to the newspaper EL PAIS  of Spain. Elegance, Charm and Style: Louis Vouton Handbags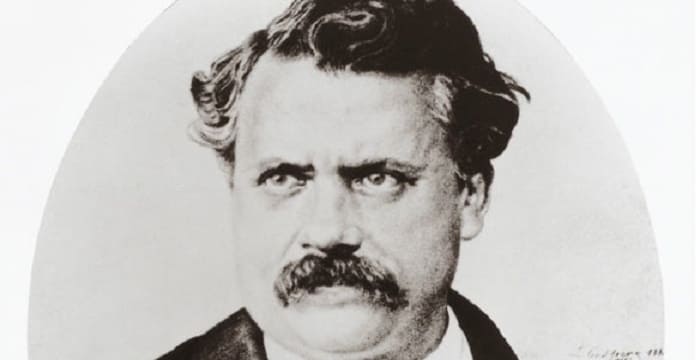 Related Post