Portuguese Cod With Potatoes
Cod is the typical dish of Portugal. It is consumed in many ways and here we present the most traditional recipe. It is consumed throughout Portugal but especially for those who visit Lisbon and Oporto you can not miss it.
Directions
Two cloves of garlic are peeled and thinly sliced ​​and fried over medium heat in a frying pan with a finger of olive oil. Before the garlic reaches color, it is removed from the oil. Right there they will cook the cod and the potatoes.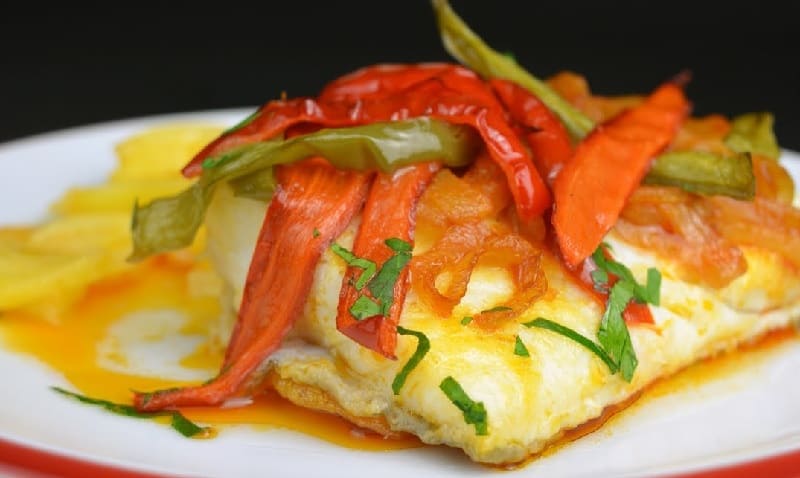 To do this, flour four loins of cod and fry them "back and forth", so that they are lightly cooked. Then, they are placed on a baking tray. Peel a large potato and cut it into thin slices. You also have to peel and cut an onion into thin slices to put them in the pan with the garlic-scented olive oil and the cod juices. Cover and let them cook over low heat for 15 minutes. Once the potato and onion are done, drain it.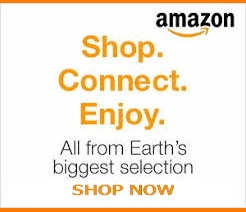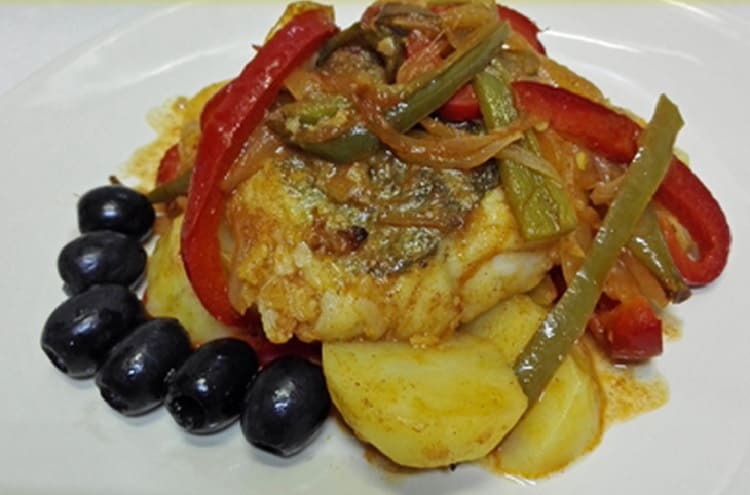 In the baking tray, place the candied potato base, the onion and the lightly cooked cod loins. They add a glass of white wine, 30 grams of black olives and a little of the chopped parsley. All this is introduced in the oven at 200ºC for 10 minutes, until the cod is finished with the other ingredients. It is served at the moment, accompanying the cod with the base of potato and onion and the juices of the roast. The presentation is finished sprinkling chopped parsley and decorating with roasted black olives.
Ingredients
4 cod loins

4 large potatoes

Two cloves of garlic

3 large onions

1 glass of white Porto, cognac or brandy.

1

Teaspoonful of 

paprika.

Flour to coat.

Salt (to taste, remember the salt point of the cod)

75 ml Olive Oil
Black Olives
Related Post