Travel to France by Car
 Are you planning to make a road trip through France?
Do you plan to rent a car in France to get to know the country?

Do you want to travel to France by car but have no idea what to do first?

What is necessary to travel around France and enjoy it, without having a nervous breakdown?

Do you go to another country in Europe and have to cross France by road?

Will you need to have an car accident lawyer on standby in case you're involved in an accident?
Okay. The first thing that is needed is a lot of money. If you have it, stop reading and book a luxury hotel here. This post is not for you.
Now, if you have a more limited budget. This is the right place
Here we go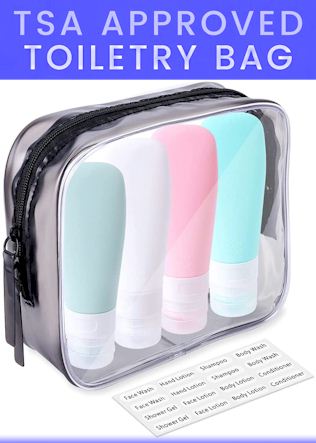 Know what are the rules of circulation in France
If you have ever driven in any foreign country or if it is the first time you do it, you should know that France is a country where you travel in a similar way as in the United States of America. The rules that you must respect are very similar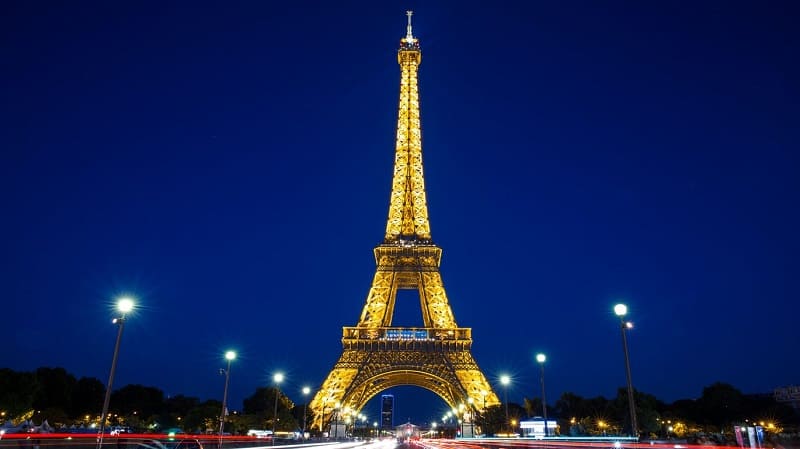 Accessories for the car and the trip
Charger for smartphone (car)

GPS

Multitools

Gloves (to change covers)

Adapter Europe AC  220 Volt
Safety belt and child restraint systems
All passengers traveling in France must wear a seatbelt. Children up to 10 years old will have to go with a restraint system approved by the EU, according to their height and weight. The fine for not wearing the seat belt can reach U$S 200.
Road Map of France
Breathalyzer rates in France
Breathalyzer limits for driving in France are:
Allowed alcohol level in blood max. 0.5 g / l.

Permitted alcohol rate in aspirated air 0.25 mg / l.

In case of exceeding these limits, the economic penalty would be U$S 200. and you could not drive in French territory for 3 years.


With a rate of 0.8 g / l in blood (0.4 mg / l in aspirated air), the economic penalty could be up toU$S 5000., plus 3 years without being able to drive in French territory.

The use of narcotics to drive is also prohibited.
Motels
If you travel by car, you may need a hotel on the road. Hy several companies.If you travel by car, you may need a hotel on the road. Hy several companies. We do not recommend especially one. Just follow the booking link and compare prices and services. Place the nearest city on the search panel and locate on the map.
Campanile

Ibis Budget

Formule 1
Speed Limits
The limits of speed by road vary in function of the meteorological conditions. There is a maximum speed limit for when the weather is good, another for when it rains and another in conditions of poor visibility. The speed limits in France are.
| | | |
| --- | --- | --- |
| | NORMAL VISIBILITY CONDITIONS | WITH RAIN |
Highways

130
110 

Urban highways,




two-lane roads separated

110
100

Other ways

90
80

Urban roads/Small Towns

50/30
50/30
Keep in mind that, in France there are fixed and mobile radars. The fixed radars  ones are usually warned in advance by a signal and focus in front.
Triangle and emergency vest
A reflective safety vest and a triangle must be carried in the vehicle. This is like in Spain. The penalty can be up to   U$S 200
Oh no! Carry a Breathalyzer in the car?
This rule is no longer in force, but it was. Because of protests by drivers this law was modified in 2013 and you can not punish a driver for not wearing it. Only if they stop you on the road can they recommend you take it. Only one recommendation. No fines for that reason.
First aid kit
This rule is only mandatory if you are going to travel through France for a long period of time. If you are only visiting or on vacation, it is not compulsory to bring the first aid kit in the car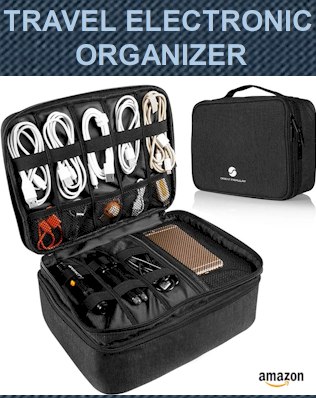 Travel to France by Car: Tolls
If the roads of France are known for something, it is because of the large ( very) number of tolls that must be paid to travel. Most motorways are tolls and usually accept, in addition to cash, credit and debit cards.
Tip: Carry coins. The machines where you pay with a card do not always work.

Another  Tip more. The right lane with green arrow is the one that is manually enabled, attended by a person
Travel to France by Car: Parking
Regulated parking areas in France are usually located within urban centers and are usually areas with parking meters marked on the ground with colored lines. You have to pay for parking on weekdays from 9 am to 12 am and from 2 pm to 6 pm, but you should check in each case and ensure the local time by checking the signs on the street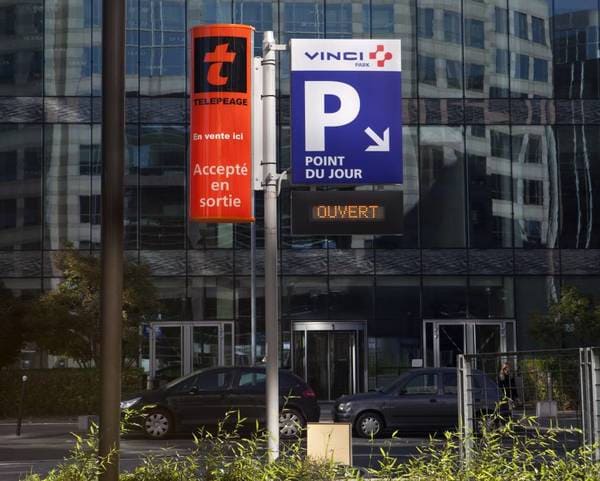 Rest areas and service stations on the roads of France
When making a stop, there are two main options: do it in a rest area or at a service station. The two options are very good. for the quantity and quality of services they offer. Especially in service stations.
On the French routes there are many rest areas and high quality services
Rest areas
They usually have a green area and another with parking. They have facilities with bathrooms, recreational areas for children with games for them. And also areas to eat. They can also be a great place to take a break and let your familly know that you are okay by calling them. If you wanted to, you could even call your pets too! Some of the 8 Best Pet Cameras on the Market This 2018 are listed here.
Travel to France by Car: Service stations
There is an area with a gas station and another with a restaurant, bathrooms and several shops, as well as green areas. These service areas usually offer everything you need, you can eat in a restaurant or buy prepared food and consume it there. Some bathrooms in these service areas have showers.
Gasoline in France
On the highways they put a sign with the price of fuel at the next service stations, so you can see where it is cheaper to refuel.
Tips: Gasoline is more expensive on highways, than in towns and cities aprox Two Dollars by Litre
Fines in France
In case you are fined in France you should know that you have the right to pay it at the time, in which case a large discount will be applied. You should also know that there is a register of vehicles at the EU level and if it is a rented vehicle, the fine will reach the car rental company. In that case they will be fixed the day of the fine that coincides with the driver's rent and debit them from the credit card. If this is within your possibilities, it is cheaper to pay the fine cash and at that moment
Mobile phones in France
The use of mobile phones when driving is punishable by law and subject to heavy fines.
Tips: guide to travel to France by Car
As of January 2018, roaming has been canceled throughout the European Union. So if you buy a prepaid SIM in France, you can use it to call Germany as if it were local

Rent a vehicle with WIFI. In France it is not easy to get WIFI in public areas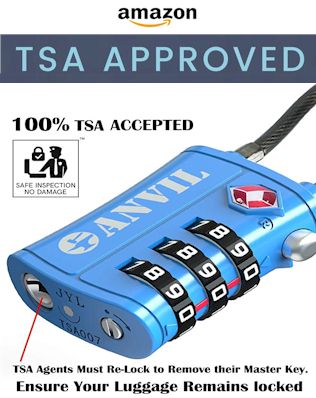 Why not drive around National Parks in France?
Almost 20% of French territory is protected to preserve its extraordinary natural, scenic and cultural values. The geographical situation of France and its climatic and geological diversity make it a varied ecosystem of natural landscapes. And it's very easy to get there by car
Travel to France by Car: National Parks
Park of the Calanques
The white hills of the Calanques emerge in the turquoise blue of the Mediterranean in the vicinity of Marseille. The National Park of the Calanques (Provence) is a place that you can go hiking, climbing, diving and sea kayaking. To explore the calanques, excursions are hired by boat that sail from the Old Port of Marseille or from Cassis. You can spend the night in the guest rooms of an old castle or in the Hotel Le Cassitel located in the port.
One of the most amazing walking tours of the park is the one that connects the cove of Port-Miou, with more than 500 submerged boats, with that of En-Vau, passing by the small cove of Port-Pin. How to get to the National Park of the Calanques by car?. You have to arrive by the D559 route until the city of Redou.
Centennial trees, pastures, glaciers, lakes and waterfalls are the mark of the National Park of the Pyrenees created in 1967 This park has altitude that is over 1,000 meters and reaches up to 3,300 meters in its highest part. Between New Aquitaine and Occitania, it is the only national park of the French Pyrenean massif. Very far from the north of France as the cities of Strasbourg
It also houses a central area where activities such as grazing and forestry take place, a peripheral area divided into six valleys (Aspe, Ossau, Azun, Cauterets, Luz and Aure) and two national nature reserves (those of Néouvielle and Ossau, which is a nesting area for the griffon vultures). The summer months are the best times to get to know the park and hiking, the best way to go there.
The fauna that inhabits the park is varied and they are marmots, bearded vultures, capercaillies, chamois or griffon vultures. One of its trails is the GR10, which connects the Atlantic with the Mediterranean, crossing the entire park. You can spend the night in a refuge: that of Arlet, sixth stage of the Path of Camille that follows in the footsteps of one of the last bears of the Pyrenees
How to get to the National Park of the Pyrenees by car?. You have to arrive by the A64 route until the city of PAU. from there to the city of Lourdes. Then any route to the south reaches the park
There were hardly any ibexes in the Sierra de la Vanoise in 1963, which led to the protection of the area as a national park. Today, a colony of 1,800 copies converts the Vanoise National Park, in Rhône-Alpes, into the most important ibex reserve in France.
Eagles, lammergeyer, chamois, marmots. Species that always choose the purest and best preserved environments The Vanoise park is located between the valleys of the Maurienne and the Tarantaise, with peaks of more than 3,000 meters, glaciers and narrow valleys.
Your visit is an amazing experience in all seasons of the year. You can go hiking, activity reigns in the park with 500 kilometers of roads. If you are interested in visiting the fantastic world of glaciers, we will visit the Glacialis space. It is an interpretation center installed in the old presbytery of Champagny-le-Haut. There you can discover the mechanics of birth and development of mountain glaciers. You can also walk the glaciological trail that borders the small valley of Champagny-le-Haut, in the company of wild animals such as marmots and ibexes.
For the more adventurous, we can spend the night in one of the park's shelters. Four of them are easily accessible, such as the Le Bois shelter in Champagny-en-Vanoise, where you can delight in the culinary specialties of Savoy. We are talking specifically about Beaufort cheese. You can drive by D1006 motorway.
Travel to France by Car: The Cévennes National Park was built in 1970 in the Languedoc-Mediterranean region and Auvergne-Rhône-Alpes. It has a central inhabited area, in which the relationship between the human seer is by excellent dedas. There are 5,000 kilometers of marked trails for walking, cycling, horseback riding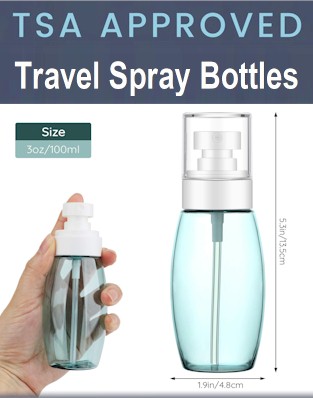 Park of Port-Cros
On the coast of Provence, between Marseille and Saint-Tropez, is one of the natural paradises of the Mediterranean. it is the National Park of Port-Cros (Provence), created in 1963. The islands of Porquerolles and Port-Cros (central area of ??the park) and Levant (peripheral zone) form an exceptional maritime-terrestrial reserve. It has a valuable landscape, where the cliffs, beaches of fine sand and an original terrestrial and marine fauna and flora count. There are trails with more than 51 kilometers marked that cross its territory. In Port-Cros, there are five military forts, which account for their past. You can drive to Tolon by A60 motorway
Park of Écrins
Écrins National Park, created in 1973 in the Auvergne-Rhône-Alpes and Provence region. Located between the Northern Alps and the Southern Alps, it has more than 160 peaks of more than 3,000 meters. Yambien has 11,000 hectares of glaciers and its central zone is only accessible on foot. Hiking is the main activity both in summer and winter (in rackets or hiking) and there you can discover the diversity of the local fauna. You can go hiking in the glaciers. 
The village of La Grave, is located 1,500 meters in front of the peak of the Meije (3,984 meters) and is an excellent place for practitioners of mountaineering. The cable car of the Glaciers leaves La Grave and offers an extraordinary landscape on the Alps and takes us to a refuge of height where you can see landscapes amazing. 
All these national parks can be accessed by car. Just check the road map or your GPS
Documentation to be carried in the  car
Documentation of the car provided by the car rental company

ID, Passport

Driving license
Tips : Travel to France by Car
REFUEL  in supermarkets that are outside the cities. It's much cheaper

If you are FINED, pay if you can cash at that time. It's cheaper

EMERGENCY NUMBERS : If you are a witness or a victim of an accident, these are the emergency telephone numbers:

SAMU (Emergency Medical): 15

Rescue Police: 17

Firemen: 18

European Emergency Mobile Number: 112

In France, these numbers are free and are interconnected with the best relief service organizations. Also, if you are a terrestrial witness of a shipwreck at sea, you can c

all 1616, dedicated to maritime emergencies. The 115 is reserved for people who have no resources and who are in danger.