Hiking Safe on Yosemite – Yosemite Search and Rescue (YOSAR)
After many years, Yosemite National park accumulated a series of experiences with incidents and rescue of hikers. These are some of the rescue experiences and also recommendations to make your visit to the park pleasant.

These incidents all provide a good opportunity to review tips for staying strong and healthy while hiking in Yosemite
Research trails and terrain before embarking on any hike, especially in very hot and sunny conditions. Making assumptions about terrain can prove detrimental

Hike with—and drink—plenty of water. Eat salty snacks, or drink electrolyte beverages, to maintain a proper balance of electrolytes. Keep drinking water even after your adventure is over.

Pay attention to your output—if you go hours without visiting a restroom (or the woods!), your body needs more fluids.

Rest frequently in the shade, especially during the heat of the day. Consider soaking a bandana or buff with water and putting it around your neck to help cool your body.

Wear sun-protective clothing and a hat to avoid sunburn and keep you cool.

Avoid stimulants and alcohol before, during, and immediately after a strenuous hike or other outdoor activity.
Research your intended route and consider starting early to avoid the afternoon sun.

Bring extra water and food, drink water, and plenty of it, before you feel thirsty,

wear breathable clothing, and find ways that work for you to mitigate the heat

wearing a hat and/or damp bandana and taking frequent breaks in the shade are good strategies.

Simply removing your pack and shoes while resting helps to dissipate body heat.

Most important, recognize your limits and turn around before you reach the point that you cannot self-rescue.

Half Dome: No matter how fit you are, the Half Dome hike is very strenuous. The suggested minimum amount of water intake for hiking Half Dome is 1 gallon (4 liters) per person. Equally important is ensuring you are maintaining a good electrolyte balance. Keep moving around the summit once you've reached the top, or if you plan to rest for a longer period, stretch before and after.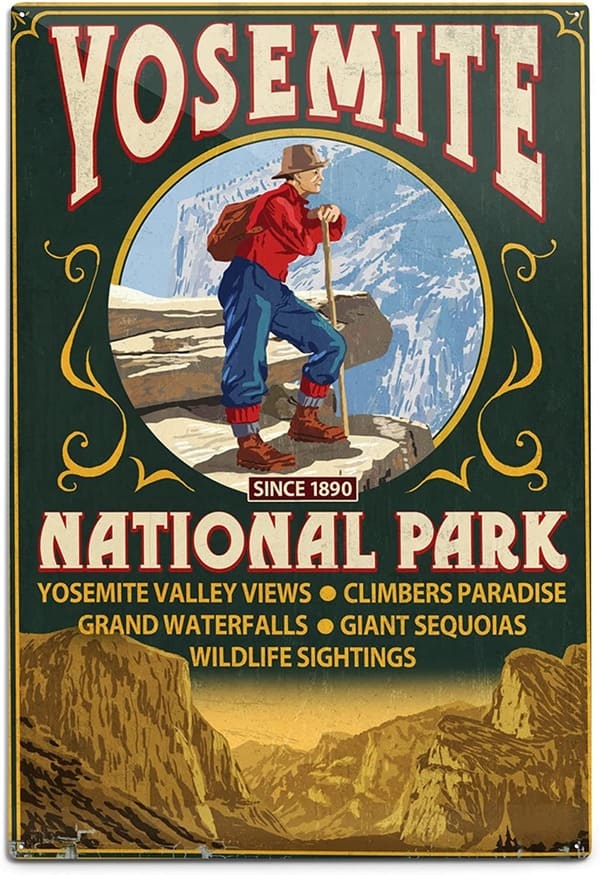 Hiking Safe on Yosemite:

Search and Rescue Site Program
Yosemite Search and Rescue (YOSAR) was established in the 1960s to respond to emergencies that occurred in the park. Because of the complexity and frequency of these emergencies the Division of Visitor and Resource Protection requires highly trained supplemental staff to assist in these events during the summer season. The SAR team member volunteer position augments the Yosemite Valley and Tuolumne Meadow Districts' operational staff as on-call resources that assist during emergencies. In exchange, the SAR team member is provided a tent cabin at the Camp 4 walk-in campground or a campsite in Tuolumne Meadows campground. These areas have historically been referred to as the SAR sites.
SAR Team Benefits
Annual and Monthly SAR Trainings in Vertical Rope Rescue and Swiftwater Rescue

Annual SAR Days training

Emergency Medical Trainings.

Operational Leadership Training.

Access to the Friends of YOSAR Professional Development and Training Grant Program.

Access to the Friends of YOSAR Insurance Reimbursement Program.

Eligibility for National Park Service Volunteer Benefit Program.
Volunteer Expectations
Responding to an emergency is a SAR team member's highest priority while living on the SAR Site. At any time during the summer season, half of the SAR Team is expected to be available for emergency response. SAR team members should expect to spend at least fifty percent of their time as an on-call resource, ready to respond to the rescue cache. During this on-call time SAR team members are considered volunteers and are not paid. SAR team members could also be expected to volunteer time during trainings, team meetings, and with other tasks as assigned.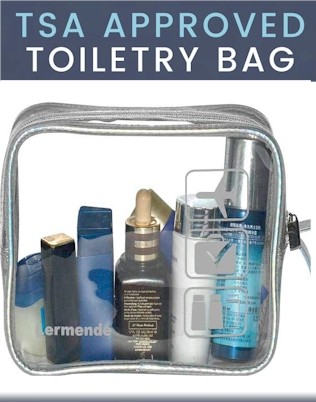 Paid Emergency Service
During an emergency incident, SAR team members are hired and paid for the duration of that incident using the AD/Emergency Hire System. All AD/Emergency Hire policies, conduct requirements, and workers compensation benefits do apply. On average, Yosemite National Park fields 200 to 250 emergency calls annually. These events range from the frequent on-trail litter carries to complex vertical technical rescue. SAR Team Members are also utilized during other types of emergency incidents and logistical operations, like SAR cache work, transportation assignments, and ambulance duties. Over the course of a typical summer season a SAR Team Member can work between 250 to 400 hours.
Length of Season & Skills
Valley SAR Team Members: May 1st through October 31st.
Tuolumne Meadows SAR Team Members: Early to mid June through September 30th (depends on the opening date of Tioga Road).
The Yosemite SAR Program is looking for highly motivated and skilled individuals to assist in all aspect of emergency services. Historically, typical SAR Team candidates have possessed a variety of outdoor skills focusing in all aspects of Alpinism, i.e., rock climbing, mountaineering, aid climbing, ice climbing, skiing, backcountry navigation, camping and survival. Candidates should also have a strong background or interest in medicine, and all applicants should currently have or be in the process of obtaining a basic Emergency Responder Certification i.e., First Responder or Wilderness First Responder. An Emergency Medical Technician (EMT) or higher certification with a National Accreditation is preferred. Previous Search and Rescue experience is valuable but not a requirement.
How to Apply
Applications will be accepted at any time during the calendar year and kept on file. However, only applications received by January 31 will be considered for the up-coming summer season. Applications received after January 31 are saved and reviewed for the following year's season. Only individuals with valid and current United States Social Security Numbers are eligible.
Application Package
All application documents are to be submitted electronically in PDF to [email protected]. Applicants will receive an email confirmation that their application has been received. No other status updates on the application process will be sent. Please submit the following items in your application package:
One-page letter of intent specifying which area you would like to work in, Yosemite Valley and/or Tuolumne Meadows.

General resume, to include previous work experience, personal or professional Search and Rescue experiences, medical experience, list of current certification, and references. Please do not attach copies of certifications.

One-page climbing resume, to include significant achievements, current proficiency level and grades, and Yosemite-specific experience, if possible. Also briefly describe any swiftwater skills and experience.
Include on your application package your full name, date of birth, and current mailing address. Do not include your Social Security number.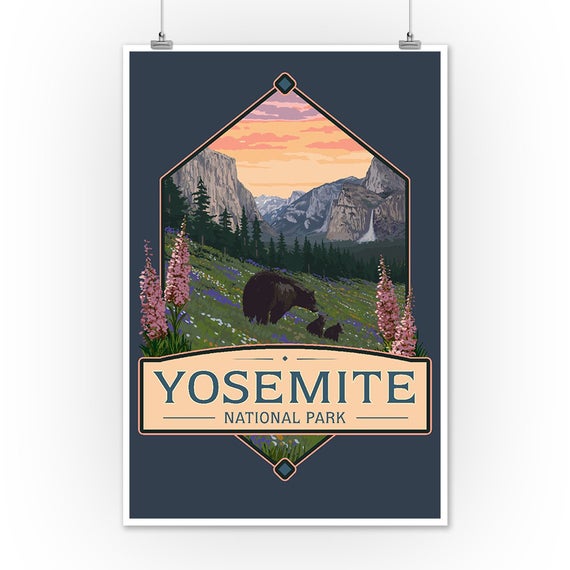 A Wave of Heat on Half Dome – Hiking Safe on Yosemite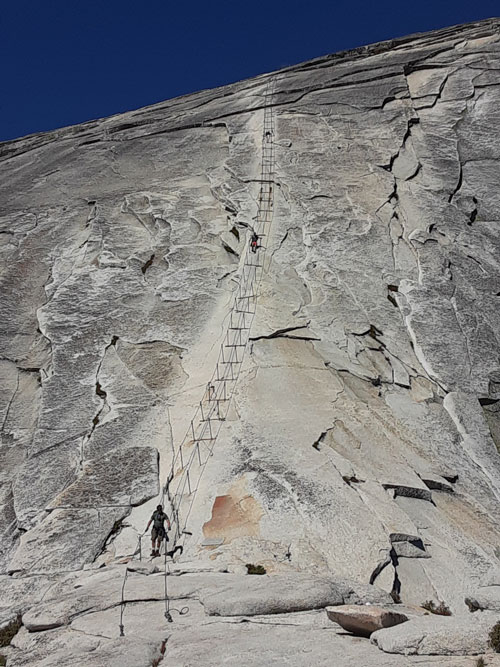 Multiple Half Dome day hikers have experienced various forms of heat-related illness over the past couple weeks—brief summaries of two of the incidents are as follows. In one case, having successfully summited Half Dome in the early afternoon, and with only a mile or so left to reach the trailhead, a subject in his mid-20s was unable to continue hiking due to severe cramping in both legs.
A search and rescue team responded up the Mist Trail and brought the patient to the trailhead in a wheeled litter. Meanwhile, to help with rehydration, the paramedic on scene gave the subject intravenous normal saline; by the time the team reached the trailhead his condition had improved dramatically. In another case, a subject in his early 70s experienced intense muscle cramping in his legs while on the summit of Half Dome. Bystanders descended the cables and reported his condition to the ranger checking permits at the base of Sub Dome.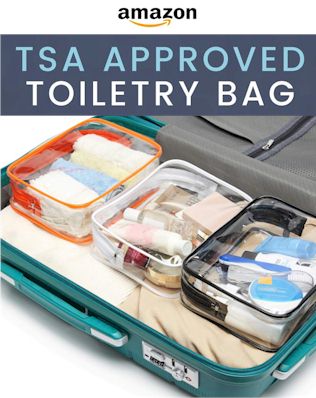 Ranger Arrived
By the time the ranger arrived at the top of the Half Dome cables, fellow hikers had given the subject water mixed with electrolyte tablets, and the subject reported that his symptoms were improving. The two descended the cables together. In fact, as the pair continued down Sub Dome, the ranger recalls, "I had trouble keeping up with him on the way down, as he was feeling better and moving rather fast."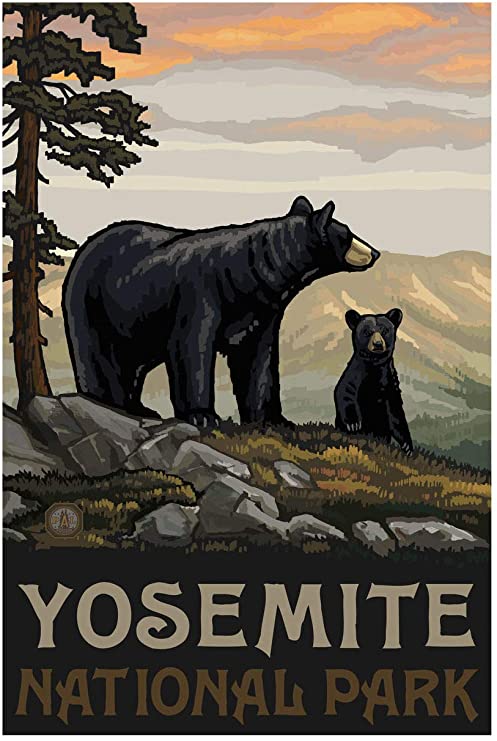 Additionally, last week, within a 24-hour span, Yosemite National Park emergency medical providers responded to three medical calls related to dehydration and heat exhaustion. In all three cases, the subjects had been hiking in the heat of the day.
None had not been drinking adequate amounts of water while hiking. The three subjects reported various telltale signs and symptoms of dehydration and heat exhaustion: they felt dehydrated, fatigued and exhausted, hot and even feverish, and experienced nausea and vomiting. The subjects went hours and hours without urinating and when they did urinate, the urine was dark yellow. Make Hiking Safe on Yosemite: Remember the recommendations from the beginning about hiking in hot weather (here)
---
Litter carryout on Yosemite Falls Trail
On the afternoon of Thursday, July 12, the Yosemite Emergency Communications Center received a report that a male hiker in his upper 40s/early 50s had fallen on the Yosemite Falls Trail, just below Columbia PointRock, and could not continue hiking.  The subject was hiking downhill when his foot slipped on a step covered by decomposed granite (very fine gravel).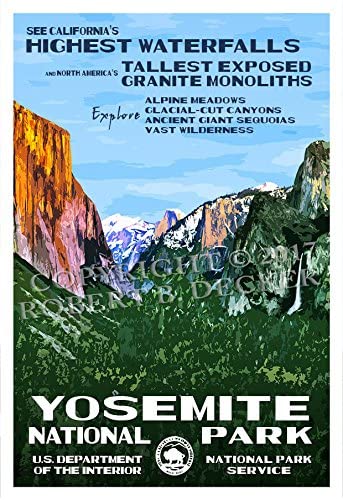 While one leg slipped forward, the subject's other leg slipped backward, forcing the subject into the splits. The subject was wearing tennis shoes with slick bottom soles A combination of high use and very little to no precipitation leads to an accumulation of gravel on Yosemite's trails, especially during the summer. When traveling downhill on steep sections of trail, slipping on the gravel is common. Wearing trail shoes, hiking boots, or footwear with sticky rubber soles can help hikers maintain traction on the park's trails; some hikers also use trekking poles to help with balance and avoid slipping.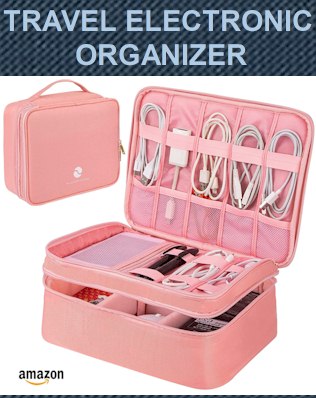 After catching his breath, the subject got back on his feet and tried to continue hiking downhill, but the pain from a strained muscle in his upper left leg was more than he could bear. The first YOSAR rescuer sent to the scene carried a pair of crutches in the hopes that the subject could crutch down the rest of the trail, but the subject was unable to use the crutches. A litter team was dispatched to the scene and, using a litter (stretcher) fitted with an all-terrain wheel, carried out the subject. Make Hiking Safe on Yosemite: wear trekking boots or shoes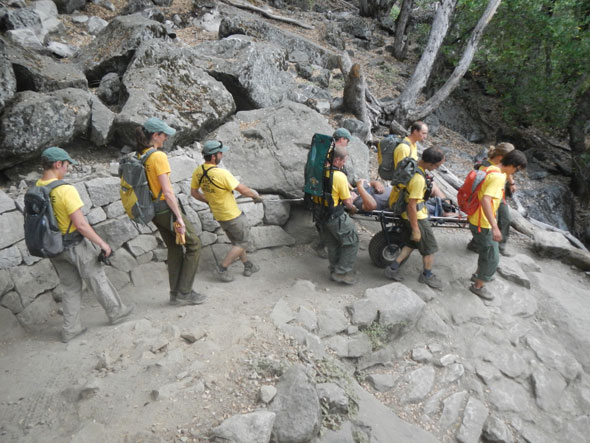 ---
Heat Stroke on a Hot Summer Day
On Monday afternoon, August 19, 2013, the Yosemite Emergency Communications Center received a 911 call from a hiker on the Upper Yosemite Fall Trail. The caller stated that his brother, a 62 year-old male, had collapsed on the trail below Columbia Rock (approximately one mile from the trailhead). It was a warm, sunny day, with high temperatures predicted at 95°F. The two had been hiking since 6:30am and were returning to the Valley from the top of Yosemite Falls when the subject became dizzy, short of breath, and unable to walk or speak. Yosemite Search & Rescue (YOSAR) dispatched a hasty team—a paramedic and two other team members—to gain further information and provide medical care.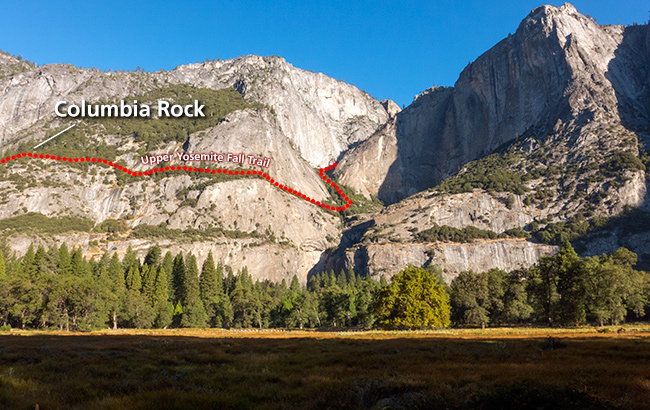 While the hasty team hiked up the trail, the 911-caller reported that his brother's condition was deteriorating. He had become unconscious, had a rapid pulse, and was no longer sweating. Park rangers quickly organized a carryout team. Once the initial team arrived on scene they found the hiker lying on his back and shaking uncontrollably, with hot, dry skin and a body temperature exceeding 104°F. Rescuers realized he was in critical condition and began cooling him down with IV fluids and cold packs. He appeared to be suffering from heat stroke.
Carried the Hiker
The carryout team carried the hiker down to the trailhead in a wheeled litter and, because of his serious condition, decided to evacuate him to a hospital by a medical helicopter. However, when the helicopter landed in Ahwahnee Meadow, the pilot determined that they could not take off with the additional weight of the patient due to a situation known in aviation as "hot and high." Hot temperatures combined with high elevation results in air that is less dense: essentially, there are not enough molecules for the helicopter's rotors to "push" against while lifting from the ground.
As a result, an ambulance transported the patient and helicopter crewmembers to a lower-elevation landing zone in El Portal (15 miles away), where the helicopter met them and safely took off with the weight of everyone on board. The subject was flown to an area hospital, diagnosed with exertional heat stroke, and discharged several days later. He is expected to make a full recovery.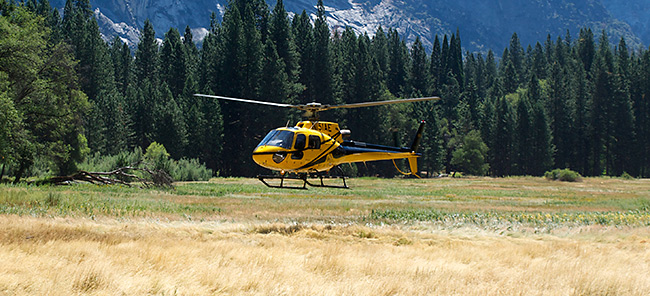 Heat illnesses occur regularly in Yosemite National Park during warm weather, but most cases result in heat exhaustion, which can generally be treated with fluids, salty snacks, and rest in a cooler location. Heat stroke, however, is a less common but life-threatening emergency that requires immediate medical intervention. The two most reliable indicators of the condition are high body temperature (usually over 104°F, though this varies) and altered level of consciousness, but other classic symptoms include nausea, rapid heart rate, hot and red skin, lack of sweat, and seizures. Without treatment, a person suffering from heat stroke will quickly go into shock, suffer multi-organ failure, and die. Make Hiking Safe on Yosemite
Could this emergency have been prevented?
Could this emergency have been prevented? The hiker tried to do everything right: he drank water, brought plenty of snacks, wore a hat, and took breaks every 30 minutes in the shade. He started hiking up the trail early in the morning, completing most of the trip before the hottest part of the day. By the time he became ill, he was hiking downhill on a more shaded portion of the trail.
So what went wrong? Rescuers learned that he was taking a medication that made him more prone to heat illness, and that medicine combined with any existing dehydration could have caused his body to drastically overheat. "The first thing that comes to mind," he said a few weeks later, "is that I probably should have brought more than two liters of water, and should have made myself drink more at times when I wasn't at all thirsty." Many hikers underestimate the amount of water to bring, particularly on hot days or on trails with a lot of sun exposure. On this note, he added, "I also was not aware of the baking effect of the sun as it radiates off the granite, even in early afternoon, turning the trail into a virtual rotisserie at some points."

If you are going to hike in Yosemite during warm weather, remember to plan ahead. "I was amazed how quickly it hit," the hiker who suffered heat stroke said. "One moment feeling wobbly legs and lightheaded, the next in a dream state in a small room that turned out to be the ambulance."  Make Hiking Safe on Yosemite: Remember the recommendations from the beginning about hiking in hot weather (here)
---
A Picture for Social Media Result in Injury
On Tuesday, September 2, the Yosemite Emergency Communications Center received a cell phone call from a hiker on the Yosemite Falls Trail requesting help for a member of the hiker's group. According to the hiker, a 28-year-old woman had slipped and fallen onto a rock. The subject had broken several teeth and was bleeding profusely. The hiker stated that the group was at Columbia Rock, which is approximately one mile up the Yosemite Falls Trail. Hiking Safe on Yosemite.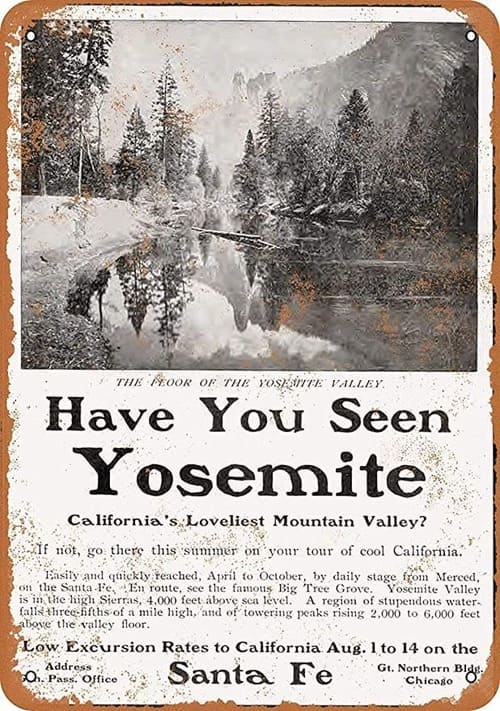 A ranger-paramedic started up the trail and located the subject approximately fifteen minutes up the trail. The subject had severely injured her mouth. Three other adults were with the subject. According to the hiker who reported the accident, while the group was at Columbia Rock, they decided to take a jumping photo to post on social media. The group of hikers, including the subject, had all jumped and tucked their legs behind them. When the subject landed, she slipped forward on gravel and face-planted on a rock. The group of hikers was able to start hiking down trail until they met up with the ranger-paramedic.
The ranger-paramedic administered pain medication to the subject. Typically, the medication makes people dizzy, so the ranger-paramedic requested a litter team to carry out the subject. A litter team was assembled and reached the subject within thirty minutes of the request. Make Hiking Safe on Yosemite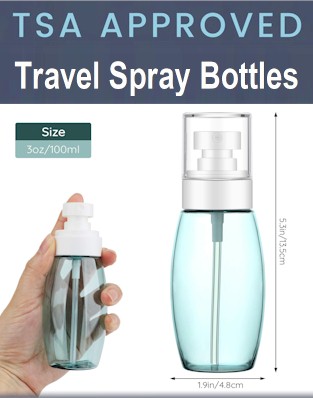 Yosemite Search and Rescue
Yosemite Search and Rescue (YOSAR) can extract an ill or injured party out of the backcountry on crutches, by horseback, or even by helicopter, but in most cases, YOSAR utilizes a litter carry out team. For this incident, a litter carry out was the best option. A litter team is comprised of at least six people (ideally more), a metal litter (the basket the subject lies in) and an ATV wheel that attaches to the bottom of the litter. The subject is strapped into the litter, the wheel is screwed onto the bottom of the litter, and then three people hold each side of the litter and guide the wheeled litter along the trail. Additional rescuers can act as a break for the litter, or the horsepower for the litter, pulling from either end of the litter depending on the slope of the terrain.
Because the subject was only fifteen minutes up the trail, six YOSAR personnel, in addition to the ranger-paramedic already on scene, could safely extract the subject. If the carryout had been longer, if the terrain had been more strenuous, or if the subject had been heavier, the litter team would have included more rescuers. While there is no exact formula for the number of rescuers to send on a litter carry out, more is usually better.
Often, rescuers will have to maneuver difficult terrain in precarious areas, navigate in the dark or poor weather conditions, all the while attempting to get the subject to definitive care as quickly as possible. On the other hand, the incident command team is always mindful that in Yosemite it is not uncommon for multiple rescues to take place at the same time, and to adjust accordingly the number of rescuers committed to each rescue.
Use Trekking Boots
While the subject in this particular rescue fell while jumping, she could have just as easily suffered the same injury on the same trail while walking. Sloped, gravel-covered surfaces comprise the majority of the Yosemite Falls Trail, and ground-level falls are common. Be aware that even the most experienced hiker can turn an ankle or slip on any trail, and take care to stack the odds in your favor. While good preparation won't guarantee you will complete your hike safely, it will greatly increase your chances of arriving at the trailhead injury free. Make Hiking Safe on Yosemite:  Wear mid-calf trekking boots instead of hiking shoes to protect your ankles from sprains
---
Exhausted Hiker Rescued from Panorama Trail
At approximately 3 pm on Tuesday, July 8, the Yosemite Emergency Communications Center received a 911 call from a party of three hiking on the Panorama Trail. One member of the party was calling to report that his mother (77 years old) and her friend (64 years old) were feeling exhausted and hot, and didn't think they could complete the hike. The party had started hiking down from Glacier Point at approximately 10 am and had made it just past Illillouette Fall at approximately 2:30 pm.   Temperatures were in the 90s that day and the trail is very exposed to the sun. The reporting party stated that his mother was stopping every few feet to catch her breath and she would be unable to walk out on her own. The condition of the other member of the group was unknown, but it was presumed that she would need assistance as well.
SAR Team
A SAR team member already in the area of the Panorama Trail was dispatched to perform initial assessments of the patients and determine the necessary resources. A SAR team was assembled and deployed with equipment to do a litter carryout for one patient. Another park ranger was deployed with the capability to assist the other patient out on horseback.
The SAR team encountered the patient approximately six miles up from the Happy Isles trailhead. Further assessment revealed that the 64-year-old female would be able to walk with assistance, while the 77-year-old female would need to be carried out. A horse rescue was attempted for the 77 year old female, but due to her condition, she was unable to ride safely. Ultimately, she was carried out via wheeled litter by the SAR team back to the Valley. The rescue, in total, took approximately nine hours.
When asked about preparations for this trip, the 64-year-old female said they were given incorrect information by a friend about the intensity of the trail. They did not understand that it would be so arduous and did not prepare appropriately for the exhaustion that accompanies hiking in extreme heat. They also underestimated the challenges of hiking on a rocky trail, as this proved quite difficult for both women being rescued.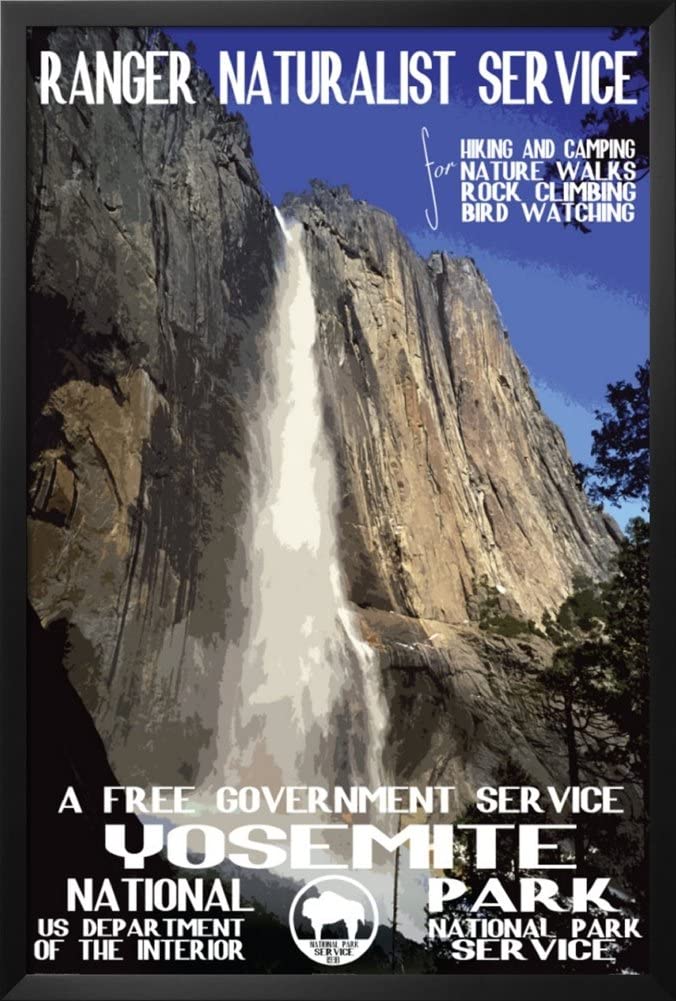 It is always important to research trails and terrain before embarking on any hike, especially in very hot and sunny conditions. Using resources like the park visitor centers and information booths, websites, checking maps and trip reports, and talking to park rangers can assist when planning for a safe hiking expedition. Making assumptions about terrain can prove detrimental, as is evidenced by this incident. Make Hiking Safe on Yosemite: Remember the security conditions that we named at the beginning (here)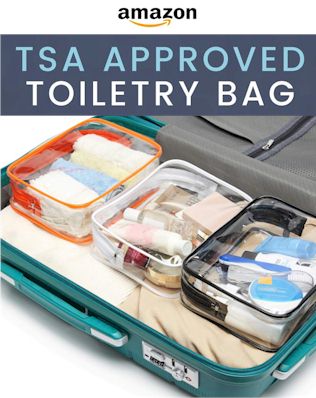 ---
Hiker Ledged-Out Overnight on Basket Dome
On Monday, June 29, a 27-year-old male got himself into quite a cliff-hanger, literally. In Yosemite Search and Rescue (YOSAR) language, we simply call this becoming "ledged-out." While this might seem unrealistic on a simple hike, it is a very real possibility at Yosemite National Parkand this spring and summer has already proven how easy it is to become ledged-out on our steep granite cliffs.From the beginning:
A hiker embarks up the Yosemite Falls trail on an apparently routine hike. He does not have a detailed plan but intends to work his way above the Valley toward North Dome and eventually return to the Valley floor by way of the Snow Creek trail.
So far so good, until our hiker runs out of water and thirst sets in around the Basket Dome area. From the trail, he sees the Merced River coursing through the Valley below. Lack of water, thirst, high temperatures, and a view of the cool water below induces a revised plan: abandon the established trail and begin a descent straight to the Valley. The descent, though not technical at first, is often difficult, enough so that it is necessary to slide in places (a big clue that reversing course is becoming impossible).
To descend
An on-going error during the descent is neglecting to ever look back to see where he is coming from when returning to the trail might still be an option. Eventually, the hiker arrives at a cliff that is not possible to descend. Lateral movement to his right and left are not negotiable and the route he just invented is so steep that going back up is impossible.
In short, our hiker is now alone, thirsty, without water, and hopelessly ledged-out with nightfall approaching.
Eventually, other visitors hear cries for help; at 7:30 that night, Yosemite Emergency Communications Center receives a 911 call and dispatches a YOSAR technical team. Due to terrain difficulty, YOSAR is not able to reach the hiker until the following day. YOSAR successfully completed a high-angle rescue later on Tuesday afternoon.  Make Hiking Safe on Yosemite: Do not leave the path marked by the park authorities. Remember the directions for hiking on hot days (here)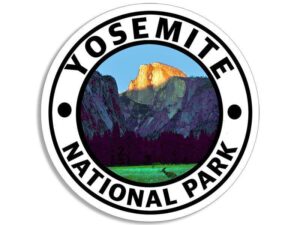 ---
Getting Damaged on a Routine Hike
On the afternoon of April 29, a 39-year-old hiker above Columbia Rock on the Yosemite Falls Trail left the trail and attempted a short rock scramble. When sliding down the rock, he broke his ankle and found himself stranded and struggling to maintain consciousness due to his severe pain. Other hikers came to his aid and contacted the Yosemite Emergency Communications Center, which dispatched a Yosemite Search and Rescue (YOSAR) litter team.
YOSAR team members arrived and provided care to the hiker before starting a long and difficult carryout down the Yosemite Falls Trail. The hiker was transferred to a Yosemite ambulance for ground transport to a Fresno hospital.
What is unusual about this rescue? Actually, very little. In the past few weeks, YOSAR has been inundated with calls from hikers with extremity injuries on Valley-area trails including the Mist, Yosemite Falls, and the John Muir Trails. Our call volume is more like peak summer than mid-spring. Make Hiking Safe on Yosemite: wear trekking boots or shoes
---
Related Post