The Leaning Towers in Venice
We found several leaning towers walking around Venice. It's just that they don't seem tilted, they just are. This happens because Venice is a city built on water and alluvial soil, which is why the foundations of the buildings are very unstable.


The Leaning Tower of the Church of St. Stefano
The bell tower of the Church of Santo Stefano, for example, is one of them. The photo is taken in Campo Santo Stefano – Venice, from where you can see the inclination of the tower. Located near the Puente de la Academia, this church is worth a visit for several curiosities.
Its interior looks like the keel of an inverted ship: you can even see the braces from wall to wall and the pronounced shape of the "bottom" which in this case is the roof. Under the apse of this baroque church (13th-17th centuries) runs a navigable river, so we could say that part of the church is a bridge. Its bell tower suffers a notorious inclination that can be perfectly appreciated from the Campo San Stefano or square where we can locate this church.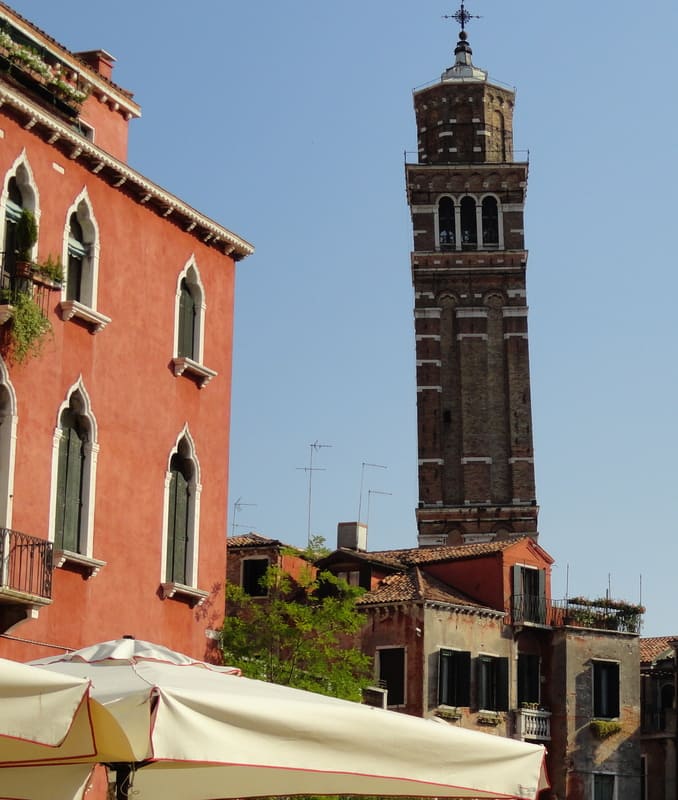 The Leaning Bell Tower of the Church of San Martino
The bell tower of the Church of San Martino, on the island of Burano, near Venice, you will also find that the tower is very leaning. In this case, it's the one that seems to defy gravity.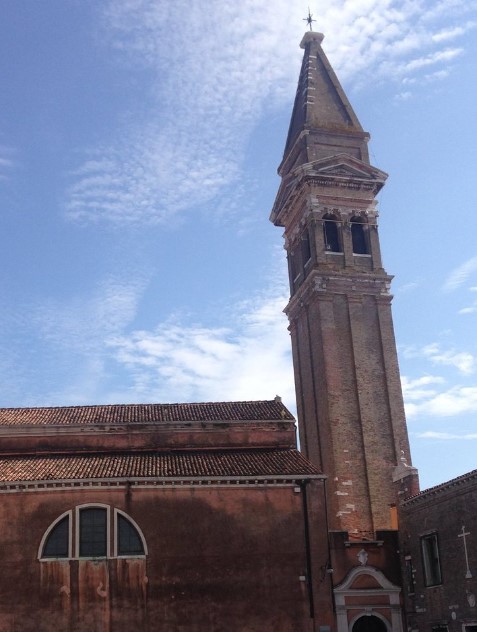 Leaning tower of  San Giorgio dei Greci in Castello
The church of San Giorgio dei Greci was built in the 16th century, because once a large community of Greeks settled in that area of Venice, these Greek citizens came to Venice after the occupation of Constantinople in 1453 by the Ottoman Empire.
.
In the orthodox church San Giorgio dei Greci in Venice, in addition to its leaning tower, its large central dome stands out. The architectural style of this Orthodox church is of the characteristic Venetian Renaissance. It is the only Orthodox church located in Venice.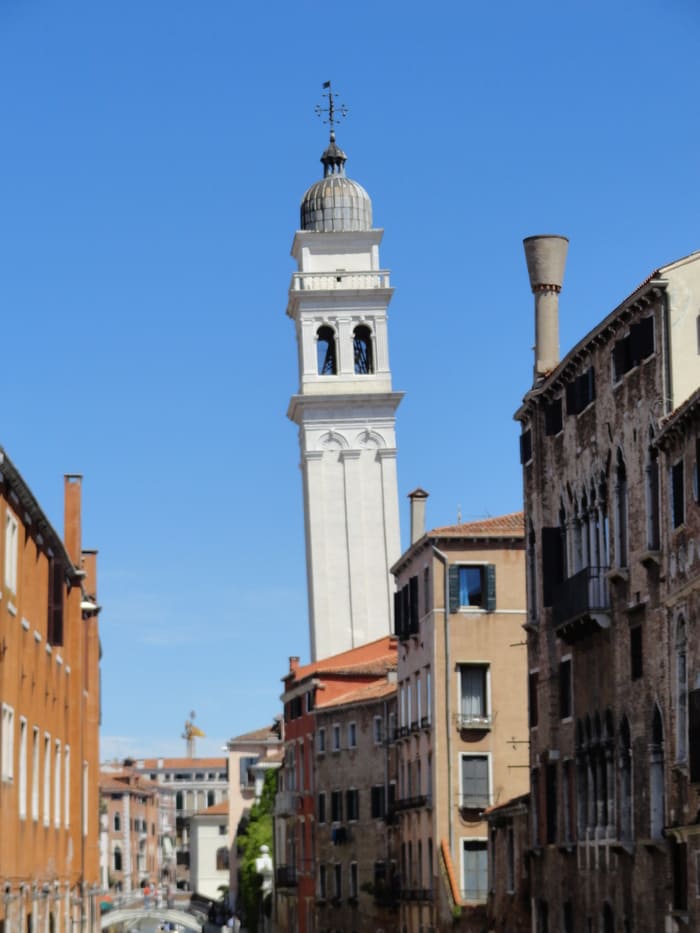 Bell tower of San Marco in Venice
The Bell Tower of San Marco in Venice needs to have its foundations strengthened to prevent it from collapsing. The 325-foot bell tower in Venice's main square contains a crack, and a slight tilt. The bell tower was built after another existing 16th-century structure collapsed in 1902. It was discovered in 1939 that the new tower contained a fissure, and that it is spreading very slowly.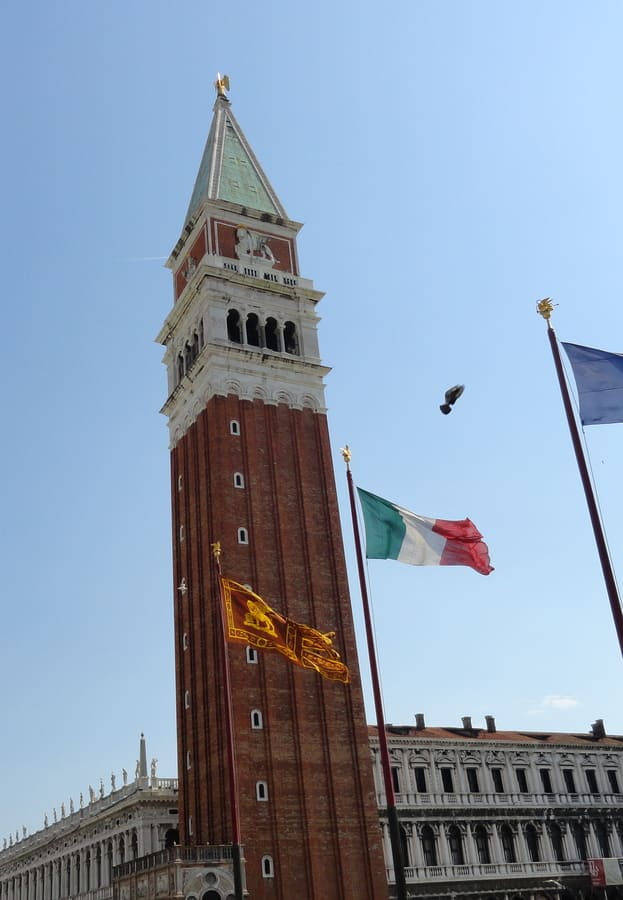 The foundation reinforcement work will consist of wrapping a titanium belt around the tower's foundation, between 3 and 11 feet below ground level, at a cost of $8 million. Ettore Via, as curator of St. Marks is in charge of the conservation of the basilica and its bell tower, whose history dates back to the 12th century


If you travel from the United States, check the TSA rules on liquids, also on Medications and their containers. It is worth reviewing the regulations on travelers with diabetes and on wheelchairs. Remember that the Real ID to travel within the United States expires in May 2023. Your best luggage to travel is here.  TSA PreCheck for Travel
Venice City – Comune di Venezia official Site