Table of Contents – Places That Hate Tourists
Tourists Go Home !!
This is a job where information is collected about the problem of tourism impact in some places. In some cities rational precautions are taken: But in others (very few) an alarming syndrome develops. The turismo-phobia. The turism-phobia. Here is the information that could gather, more personal experiences having personally visited four of those places.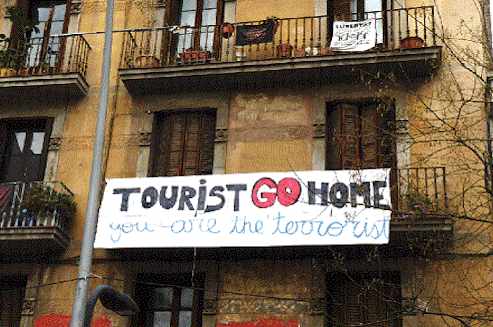 Barcelona –

Spain
Ada Colau shortly after taking office as mayor in 2015: "We do not want the city to become a cheap souvenir shop". He put Venice as an example. The freezing of licenses for all the new hotels and apartments for holiday rentals, the fines for AirBnb, the projects for new tourist taxes and the studies to limit the number of visitors are the reasons that this blog uses to include in this list.