What is the Transport security administration?
The Transportation Security Administration (TSA) is an agency of the United States Department of Homeland Security that has authority over the security of the traveling public in the United States. It was created as a response to the September 11 attacks under the administration of President George W. Bush, to improve airport security procedures and centralize air travel security under a single federal agency.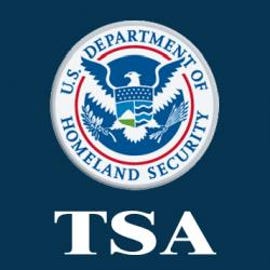 What is the Transport security administration?
Primarily concerned with air travel, the TSA employs screening officers at airports, armed federal air marshals on planes, mobile teams of dog handlers, and explosives specialists. Formerly part of the United States Department of Transportation, the TSA became part of the Department of Homeland Security in March 2003. It is currently headed by Administrator David Pekoske and is headquartered in Springfield, Virginia. As of fiscal year 2020, the TSA operated on a budget of approximately $7.68 billion and employed more than 47,000 transportation security officers, behavioral detection officers, transportation security specialists, federal air marshals, and other security personnel.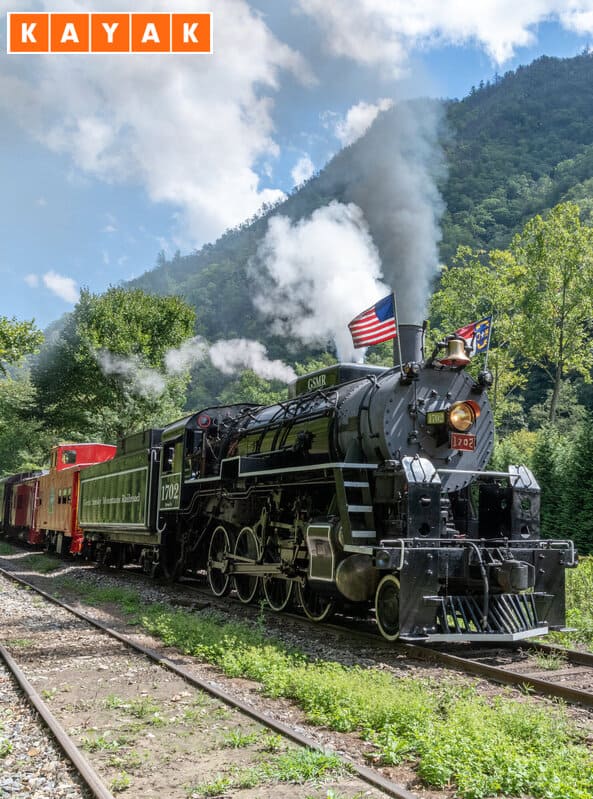 Transportation Security Administration Processes
The TSA has multiple inspection processes and regulations related to passengers and carry-on baggage, including; identification requirements, body searches, full body scanners, device restrictions, and explosives control. It has been the subject of controversy throughout its history over the effectiveness of such procedures, as well as baggage theft, data security, and prejudicial treatment of certain ethnic groups. Due to the controversy, there have been multiple federal investigations of the TSA, as well as calls for the agency's abolition by senators, political pressure groups, and columnists.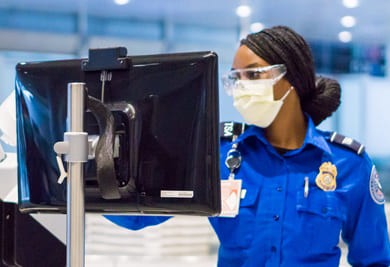 What is the TSA History and Mission?
The TSA was created largely in response to the terrorist attacks of September 11, 2001, which revealed weaknesses in existing airport security procedures. At the time, a large number of private security companies managed air travel security under contract to individual airlines or airline groups using a given airport or terminal. Advocates of putting the government in charge of airport security, including Transportation Secretary Norman Mineta, argued that only a federal agency could better protect passenger aviation.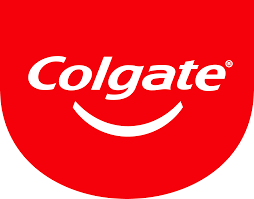 Congress accepted and authorized the creation of the Transportation Security Administration in the Aviation and Transportation Security Act, which was signed into law by President George W. Bush on November 19, 2001. Bush nominated John Magaw on December 10 and was confirmed by the Senate. the following January. The agency was initially placed under the United States Department of Transportation, but was moved to the Department of Homeland Security when that department was formed on March 9, 2003.
The new agency's effort to hire screeners to begin operating airport security checkpoints represents a case of a large-scale staffing project completed in a short period of time. The only effort in American history that came close to it was the draft test for the armed forces in World War II. During the period from February to December 2002, 1.7 million applicants were evaluated for 55,000 selection jobs.

The TSA develops broad policies to protect the United States transportation system, including highways, rail, buses, public transportation systems, ports, and pipelines. It fulfills this mission in conjunction with other federal agencies and state partners. However, the TSA's primary focus is airport security and the prevention of aircraft hijacking. It is responsible for screening passengers and baggage at more than 450 US airports.
---
TSA

"2022 Cutest Canine"
Eebbers, an 11-year-old explosive detection canine who works at Minneapolis-St. Paul International Airport (MSP) in St. Paul, Minnesota, was voted the winner of TSA's 2022 Cutest Canine Contest.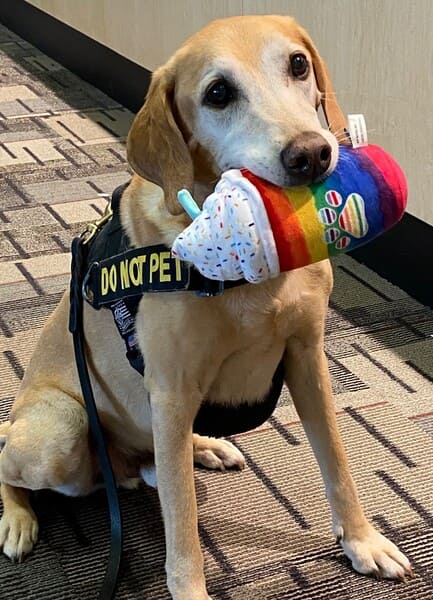 Leadership, Administration and organization
When the TSA was part of the Department of Transportation, the head of the agency was referred to as the Assistant Secretary of Transportation for Security. Upon transfer to the Department of Homeland Security in March 2003, the position was reclassified as Administrator of the Transportation Security Administration.
There have been seven administrators and six acting administrators in the TSA's 18-year history.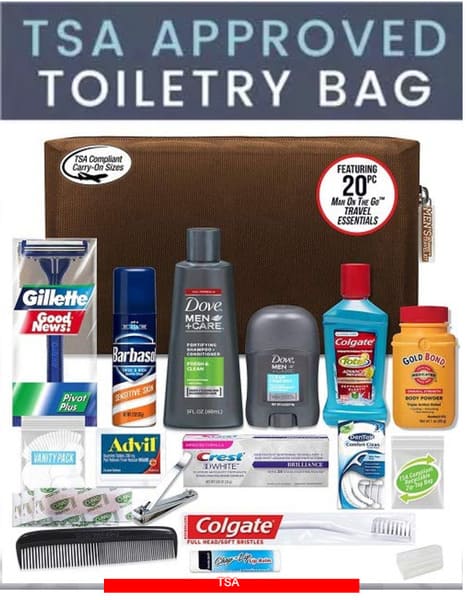 TSA Organizational structure
All offices are headed by an Assistant Administrator, except the Business Support, Law Enforcement Service/Federal Air Marshal, Operations Support, and Security Operations offices, which are headed by an Executive Assistant Administrator; the office of Principal General Counsel uses the title of Principal General Counsel. The office of Professional Responsibility and the office of Strategy, Policy Coordination and Innovation are named Director for the former and Executive Director for the latter. The Executive Assistant Administrator for Law Enforcement is also the Director of the Federal Air Marshal Service.
Administrator
Deputy administrator


CFO




Chief Counsel




Civil rights and liberties, Ombudsman and traveler participation




Research

Major State Boss


legislative affairs




Strategic communications and public affairs




Strategy, policy coordination and innovation

Business support




Procurement Program Management




Contracting and Procurement




Human capital




Information technology




Inspection




professional responsibility




management coordination




Administrative and security services




Formation and development

Law Enforcement/Federal Air Marshal Service




flight operations




field operations




Head of Operations

Operations Support




Enrollment services and verification programs




Intelligence and analysis




Policy, plans and commitment




Analysis of requirements and capabilities

Security operations


National aviation operations




International operations




Head of Operations




surface operations




Compliance

New headquarters
In August 2017, the General Services Administration announced that a new headquarters for the TSA would be built in Springfield, Virginia. The new 625,000-square-foot headquarters will be within walking distance of the Franconia-Springfield subway station and is projected to cost $316 million for a 15-year lease. The facility is expected to open in mid-2020.
Insignia
On September 11, 2018, TSA adopted a new flag that represents its core values ​​and founding principles. The design features a graphically stylized white American eagle centrally located within rings of red and white against a field of blue, with its dynamically feathered wings spread wide in a pose signifying protection, vigilance and commitment. The eagle's wings, breaking through the red and white containment rings, indicate freedom of movement. There are nine stars and 11 rays emanating from the top of the eagle to reference 9/11. There is also a representation of the land (roads) and the sea that is representative of the modes of transport.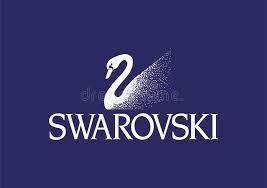 TSA Operations
The Finance of TSA
Part of the TSA budget comes from a $5.60 per passenger fee, also known as the 9/11 security fee, for each one-way air trip originating in the United States, not to exceed $11.20 per trip. round trip. In 2020, this passenger fee amounted to $2.4 billion or about 32% of the budget appropriated by Congress that year.
Additionally, a small portion of the TSA budget comes from loose change and cash left by travelers at airport security checkpoints, which the TSA can hold since 2005 under Section 44945 of Title 49 of the United States Code. Joined. From FY 2008 through FY 2018, a total of $6,904,035.98 has been left behind, including a record $960,105.49 in FY 2018. In FY 2019, $926,030.44 went unclaimed.
Airport control
Private inspection hasn't disappeared entirely under the TSA, which allows airports to opt out of federal inspection and contract with companies to do the work. Such companies must still obtain TSA approval under their Select Partnership Program (SPP) and follow TSA procedures. US airports with private checkpoints include San Francisco International Airport; Kansas City International Airport; Greater Rochester International Airport; Tupelo Regional Airport; Key West International Airport; Charles M. Schulz – Sonoma County Airport; and the Jackson Hole Airport. However, the majority of airport screening in the US is performed by the TSA's 46,661 transportation security officers (TSOs) (as of fiscal year 2018). They screen passengers and their baggage and perform other security tasks within airports, including screening entry and exit points, and policing areas near their checkpoints.

Types of TSA Employees
What are the requirements for employment at TSA?
Be a US citizen or US national at the time you submit the application Be at least 18 years of age at the time of submitting the application.

Pass a drug screen and medical evaluation
Pass a background investigation that includes a credit and criminal check No default of $7,500 or more in delinquent debt (but for some bankruptcies)

Selective Service registration required
What is the salary of a TSA agent officer?
As of September 2019, the salary range for a TSO is at least $28,668 to $40,954 per year, not including local pay (48 contiguous states) or cost of living allowance in Hawaii and Alaska. Some airports also have a retention bonus of up to 35%..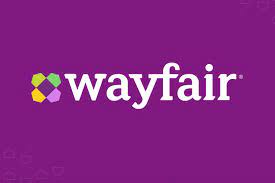 Types of TSA employees include:
What are transport security agents?
The TSA employs about 47,000 transportation security agents (TSOs). They screen people and property and control entry and exit points at airports. They also monitor various areas before and beyond the checkpoints. TRGs do not carry weapons and are not allowed to use force, nor do they have the power to arrest.
Transportation security officers (TSOs) provide safety and security to air travelers, airports, and aircraft.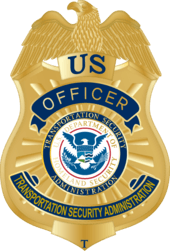 What is the role of transportation security officers at TSA?
Operate various screening equipment and technology to identify dangerous objects in baggage, cargo and passengers.
Prevent dangerous objects from being transported to the aircraft.

Conduct searches and checks, which may include physical interaction with passengers (for example pat-downs, property search, etc.),

Perform bag searches and lift/carry bags, containers, and property weighing up to 70 pounds.

Control the entry and exit points of the terminal.

Interact with the public, give instructions and answer questions.
Maintain focus and awareness while working in a stressful environment that includes noise from alarms, machinery and people, crowd distractions, time pressure, and upset and angry passengers.
Preserve the professional ability to identify and locate potentially lethal or mass destruction devices.

Make effective decisions in both crisis and routine situations.

Engage in the ongoing development of critical thinking skills, necessary to mitigate actual and potential security threats, by identifying, evaluating, and applying appropriate situational options and approaches.
Application of risk-based security control protocols that vary based on program requirements.

Maintains and implements knowledge of all applicable Standard Operating Procedures.

Demonstrate responsible and trustworthy behavior, and is open to change and adapts to new information or unexpected obstacles.
Samsung Store: Galaxy Z Fold4 Series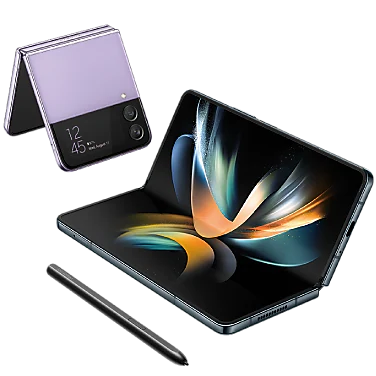 What is the role of the Behavior Detection Officer?
In 2003, the TSA implemented the Screening of Passengers by Observation Technique (SPOT), which was expanded in the United States in 2007. In this program, behavioral detection officers (BDOs), who are TSOs, observe passengers as they go. through security checks, looking for behaviors that may indicate increased risk. Such passengers are subject to additional checks.
This show has raised concerns and accusations of racial profiling. According to the Transportation Security Administration, SPOT screening agents are trained to look only at behaviors and not at a person's appearance, race, ethnicity, or religion.
The TSA program was reviewed in 2013 by the federal government's Government Accountability Office, which recommended cutting funding because there was no evidence of its effectiveness. JASON's scientific advisory group has also said that "there is no scientific evidence to support the detection or inference of future behavior, including intention."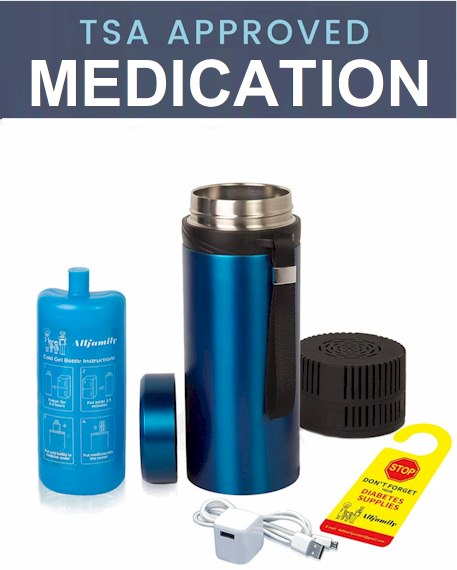 Transportation Security Specialist – Explosives
Formerly known Bomb Appraisal Officers. They are explosives specialists employed by the TSA. These specialists must be ex-military Explosive Ordnance Disposal Technicians who attended the Naval Explosive Ordnance Disposal School or an FBI Certified Public Safety Dangerous Device Technician who attended the FBI Dangerous Devices School.
Additionally, they must possess at least 3 years of experience working in an EOD or bomb disposal unit. TSS-Es provide workforce training to TSA employees, conduct an advanced alarm resolution process when conventional alarm resolution fails, and serve as a liaison between TSA, law enforcement and security squads. bombs.
Visible Intermodal Prevention and Response Teams (VIPR)
VIPR teams began in 2005 and involved US Air Marshals and other TSA teams working outside of the airport environment, at train stations, ports, truck weigh stations, special events, and other locations. There has been some controversy and criticism from Congress over issues such as the July 3, 2007, Christmas screenings. In 2011, Amtrak Police Chief John O'Connor moved to temporarily ban VIPR crews from Amtrak property . As of 2011, VIPR team operations were taking place at a rate of 8,000 per year.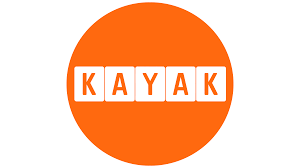 What are the Federal Air Marshals?
The Federal Air Marshals Service is the law enforcement arm of the TSA. FAMs are federal law enforcement officers who work undercover to protect the air transportation system from hostile acts. As part of the Federal Air Marshal Service, FAMs carry weapons.
The FAM role, then called "sky marshals", originated in 1961 with the United States Customs Service (now United States Customs and Border Protection) following the first hijacking of the United States. Became part of the TSA following the creation of the TSA following the 9/11 attacks, transferred to US Immigration and Customs Enforcement in 2003, and again to the TSA in the fiscal year 2006.
In July 2018, the Boston Globe reported on a secret program called "Quiet Skies," under which armed undercover marshals at airports and on airplanes monitor the behavior and movements of passengers they deem noteworthy, including an abrupt change of direction at the airport, fidgeting, a "cold, piercing stare," changing clothes, shaving, using phones, even using the bathroom, and submitting detailed observations to TSA. The news raised concerns about the constitutional rights of groups like the ACLU and of lawmakers.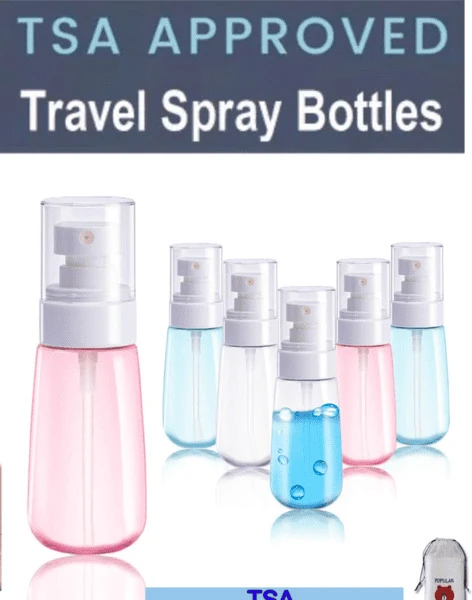 What are Federal Flight Deck Officers? (FFDO)
Federal Flight Deck Officers (FFDOs) are the airline pilots who work for US airlines, who are sworn in and delegated as Federal Law Enforcement Officers (FLEOs) to carry out the duties of law enforcement within their specific jurisdictions (flight deck) and only as of now. the doors of their planes are closed and until they open. FFDOs do not have powers of arrest, but are authorized to carry a federally issued firearm and use force (including deadly force).
Although the program is voluntary, only active airline pilots are eligible for the FFDO program. FFDOs are trained by the Federal Air Marshal Service and are delegated by the Department of Homeland Security. Your primary goal is to work with (or without) the FAM team to defend the flight deck from hijacking, criminal violence, or any other terrorist threats to your aircraft.
What are air transport security inspectors? (TSI):
They inspect and investigate passenger and cargo transportation systems to see how safe they are. The TSA employs approximately 1,000 aviation screeners, 450 cargo screeners and 100 surface screeners. As of July 2018, the TSA had 97 international screeners, they are primarily responsible for conducting and reporting the results of foreign airport screenings and air carrier inspections, and will provide on-site assistance and make recommendations to improve security.
VIPR crew work cars waiting to board a ferry in Portland, Maine
TSA liquid carry on rules 2022  –  TSA liquid carry-on rules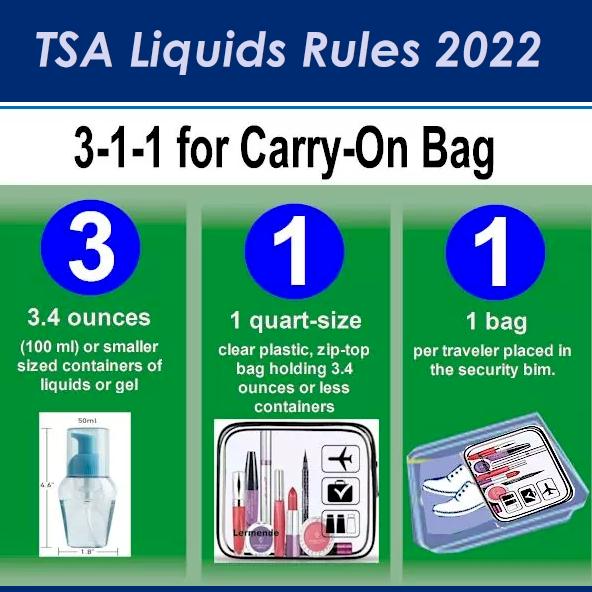 How is the National Program of Canine Explosives Detection Teams?
Trainers prepare dogs and handlers to serve as mobile teams that can quickly find hazardous materials. As of June 2008, the TSA had trained about 430 canine teams, with 370 deployed to airports and 56 deployed to public transportation systems.
Visible Intermodal Prevention and Response (VIPR) Teams – VIPR teams began in 2005 and involved Federal Air Marshals and other TSA teams working outside of the airport environment, at train stations, ports, truck weigh stations , special events and other places. There has been some controversy and criticism from Congress over issues such as the July 3, 2007, Christmas screenings. In 2011, Amtrak Police Chief John O'Connor moved to temporarily ban VIPR crews from Amtrak property . As of 2011, VIPR team operations were taking place at a rate of 8,000 per year.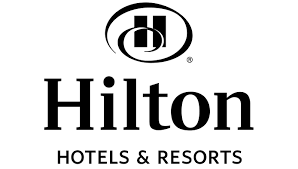 Major Incidents in TSA History
2013 Los Angeles airport shooting
On Friday, November 1, 2013, TSA officer Gerardo I. Hernandez, 39, was shot and killed by a lone gunman at Los Angeles International Airport. Law enforcement officers identified the suspect as 23-year-old Paul Anthony Ciancia, who was shot and wounded by law enforcement officers before he was taken into custody. Ciancia was wearing a uniform and carrying a bag containing a handwritten note saying that he "wanted to kill TSA and pigs." Hernandez was the first TSA officer to be killed in the line of duty by him.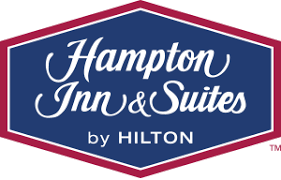 2015 New Orleans airport attack
On March 21, 2015, 63-year-old Richard White entered New Orleans Louis Armstrong International Airport armed with six Molotov cocktails, a gasoline lighter, and a machete. White began assaulting passengers and Transportation Security Administration officers by spraying them with a can of wasp killer, then began swinging his machete. A TSA agent blocked the machete with a piece of luggage as White walked through a metal detector. A Jefferson Parish sheriff's deputy shot and killed White as he chased a TSA officer with his machete.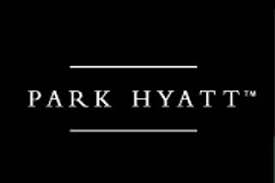 COVID-19 pandemic in the United States
TSA continued to work during the COVID-19 pandemic in the United States. As of December 31, 2020, the TSA has 759 employees with active COVID-19 infections and who are staying home. In total, the TSA has 4,978 federal employees who have tested positive for COVID-19: 4,219 of those employees have recovered and 12 have died as a result of the virus. [60] The TSA maintains a chart of the number of TSA employees confirmed to have COVID-19 at each airport and their last day of work at that airport. [60] The numbers of air travelers passing through TSA checkpoints throughout 2020 are also published, and the number of passengers is about a fifth of its number from June 2019 to June 2020, and half from December 2019 to December 2020.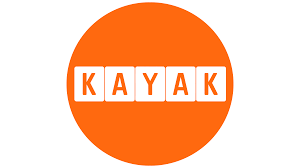 Control of passengers and hand luggage
ID Requirements
The TSA requires passengers to show valid identification at the security checkpoint before boarding their flight. Valid forms of identification include US or foreign government passports, state-issued photo identification, or military identification. Passengers without identification may be allowed to fly if their identity can be verified through an alternate means.
REAL ID Requirements
Passed by Congress in 2005, the Real ID Act established minimum security standards for state-issued driver licenses and identification cards and prohibits federal agencies, such as the TSA, from accepting licenses and identification cards for official purposes. of states that do not meet these standards.
Execution dates
As of May 3, 2023, driver's licenses or state IDs issued by states that are not REAL ID compliant and have not received an extension from DHS cannot be used to fly within the US. .
Beginning on that date, all travelers will need a REAL ID-compliant state license or ID or another acceptable form of identification to fly within the US. USA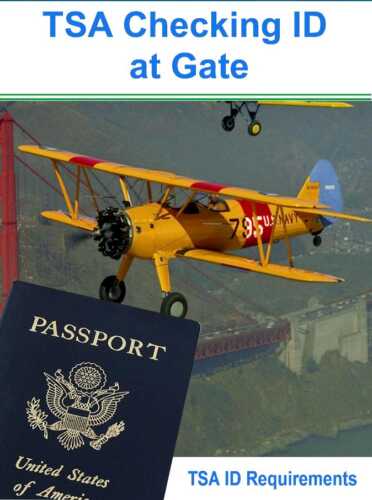 Adult passengers 18 and over must show valid identification at the airport checkpoint in order to travel.
Driver's licenses or other state photo identity cards issued by Department of Motor Vehicles (or equivalent)

U.S. passport –

U.S. passport card

DHS trusted traveler cards (Global Entry, NEXUS, SENTRI, FAST)

U.S. Department of Defense ID, including IDs issued to dependents

Permanent resident card

Border crossing card

State-issued Enhanced Driver's License

An acceptable photo ID issued by a federally recognized, Tribal Nation/Indian Tribe

HSPD-12 PIV card

Foreign government-issued passport

Canadian provincial driver's license or Indian and Northern Affairs Canada card

Transportation worker identification credential

U.S. Citizenship and Immigration Services Employment Authorization Card (I-766)

U.S. Merchant Mariner Credential
---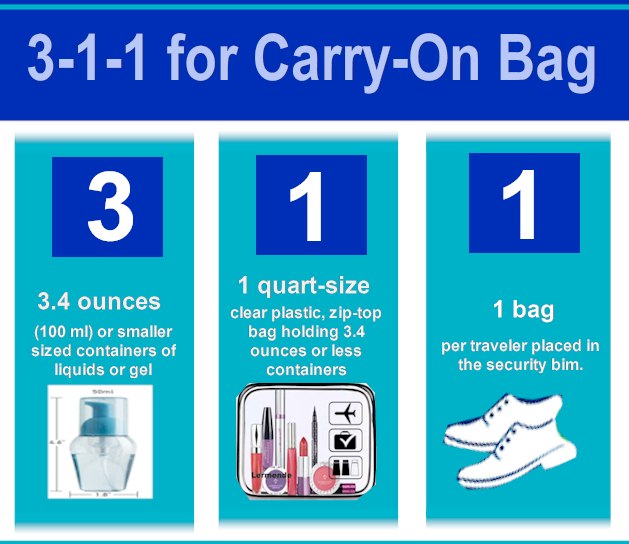 What is the TSA exclusion list?
Passenger names are checked against the No Fly List, a list of some 21,000 names of people who are not allowed to board. Passenger names are also checked against a longer list of passengers whose names match those on this list receive a more extensive check before potentially being allowed to board.
The effectiveness of the lists has been widely criticized on the basis of errors in the way those lists are maintained, on concerns that the lists are unconstitutional, and on their ineffectiveness in stopping Umar Farouk Abdulmutallab, who attempted to detonate plastic explosives in his underwear, for boarding a plane.
The exclusion lists to fly in 2022
Transportation Secretary Pete Buttigieg (2022) has said a unified no-fly list, which includes at least some passengers barred by individual airlines, is something the government is evaluating, though his agency currently plays no role in making it. security checks.
Delta has placed nearly 1,900 people on its no-fly list for refusing to comply with mask requirements and has shared 900 of the names with TSA to potentially initiate civil penalties. United Airlines has banned more than 800 people from its flights for refusing to wear a mask. Southwest preferred not to reveal how many are on its internal list.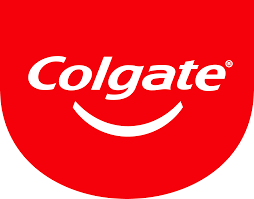 Objects prohibited on flights
At the airport security checkpoint, passengers are screened to make sure they are not carrying any prohibited items. These include most types of sharp objects, many sporting goods such as baseball bats and hockey sticks, guns or other weapons, many types of tools, flammable liquids (except conventional lighters), many forms of chemicals, and paint.
Limitations on the amount of liquids on flights
In addition, passengers are limited to 3.4 US fluid ounces (100 ml) of almost any liquid or gel, which must be presented at the checkpoint in a quart-size clear resealable bag. These restrictions on liquids were a reaction to the 2006 transatlantic airliner plot.

How many padajeros were detected with weapons by TSA?
The number of passengers caught bringing firearms onto planes in their carry-on luggage has risen in recent years, from 976 in 2009 to 4,239 in 2018, and in 2019 it was 4,432, according to the TSA. In fact, every year since 2008 a new record for firearms found in handbags has been set.
In 2010, an anonymous source told ABC News that undercover agents managed to get weapons through security nearly 70 percent of the time at some major airports. Firearms can be legally checked in checked baggage on domestic flights.
In some cases, government leaders, members of the US military, and law enforcement officials can bypass security checks
TSA PreCheck™ History
In a program that began in October 2011, TSA's PreCheck™  program allows select members of American Airlines, Delta Air Lines, United Airlines, Alaska Airlines, Hawaiian Airlines, Virgin America, Southwest Airlines, Air Canada, JetBlue, and Sun Country Airlines frequent flyer programs, Global Entry members, NEXUS and SENTRI. to receive a quick selection of select domestic and international itineraries.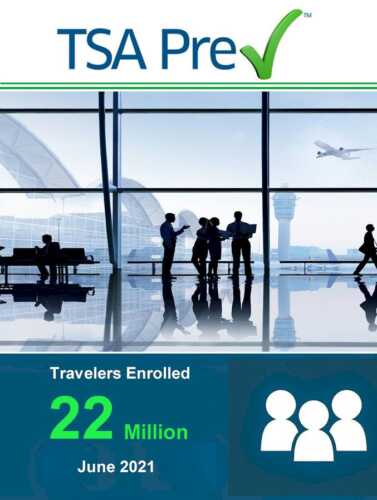 Members of the US armed forces are also eligible, along with cadets and midshipmen from US service academies.
As of March 2019, this program was available at more than 200 airports. [After completing a background check, being fingerprinted, and paying an $85 fee, travelers will be issued a Known Traveler Number.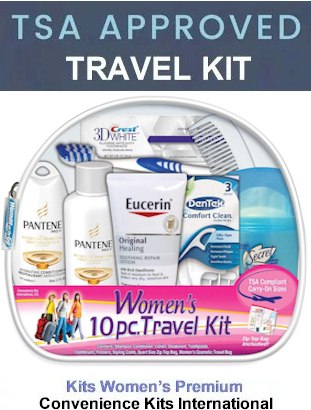 Aerokineas that have TSA Precheck
Aeroméxico, Etihad Airways, Cape Air, and Seaborne Airlines joined the program, bringing the total number of member airlines to 16. On December 15, 2015, the program was expanded to include Allegiant Air. On June 21, 2016, it was announced that Frontier Airlines and Spirit Airlines will also join the program beginning in the fall of 2016. On August 31, 2016, the program was expanded to include Lufthansa,] and on September 29, 2016 , Frontier Airlines added In 2017, 11 more airlines were added on January 26, and another seven were added on May 25. As of March 2019, a total of 65 airlines were participating in the program.
In October 2013, the TSA announced that it had begun searching a wide variety of government and private databases about passengers before they arrived at the airport. They did not say which databases were involved, but the TSA has access to previous travel itineraries, property records, physical characteristics, law enforcement and intelligence information, among others.

Related Post