Destination France
Chateau de Maisons-Laffitte
Summary
The Chateau de Maisons-Laffitte is Versailles before Versailles. The palace built by François Mansart opens its doors to the young Louis XIV at a sumptuous party held in April 1651. The Sun King will later call on sculptors and decorators from the Château de Maisons, as well as the architect's nephew, for the Versailles works, Jules Hardouin Mansart.
The recent inauguration of the Airelles Château de Versailles, Le Grand Contrôle, the first hotel in history located inside the Palace of Versailles, where it was the official residence of the kings of France between 1682 and 1789. Suite Necker
The Hôtel de Camondo is a private mansion located at 61 rue de Monceau, in the 8th arrondissement of Paris, France. In this building is the headquarters of the Paris office of the Morgan Stanley Bank
Charles-Maurice de Talleyrand-Périgord, was an exquisite connoisseur of good food; a person with a discerning palate. Bouchet, famous chef has ran his kitchen at the time. Antonin Carême, one of the essential names in the history of Gastronomy, was never a permanent employee of Talleyrand, but considered the prince as the best of his hosts and the most knowledgeable gastronomic of all those he dealt with.
We visited Strasbourg! We left the Offenburg station in Germany and took a local train, which was more like a tram than a train. After a journey of only 25 minutes we arrived at the train station in Strasbourg. Then the journey began. First day After leaving the luggage at the hotel we went on foot to the area called Pettite France. This is a charming area, full of canals and flowers. You can see an old fortified river port 
Are you planning to make a road trip through France? Do you plan to rent a car in France to get to know the country? Do you want to travel to France by car but have no idea what to do first? What is necessary to travel around France and enjoy it, without having a nervous breakdown? Do you go to another country in Europe and have to cross France by road? …..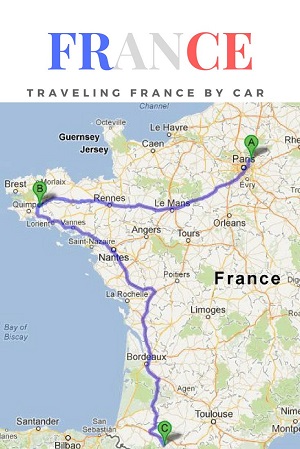 The Hotel Lambert on the Île de Saint-Louis opposite the Île de la Cité. This Palace is one of the most beautiful of the many in the city of Paris (the so-called private hotels). The address is: Rue Saint-Louis en l'Île, 2…..
Others Posts
Related Post
->